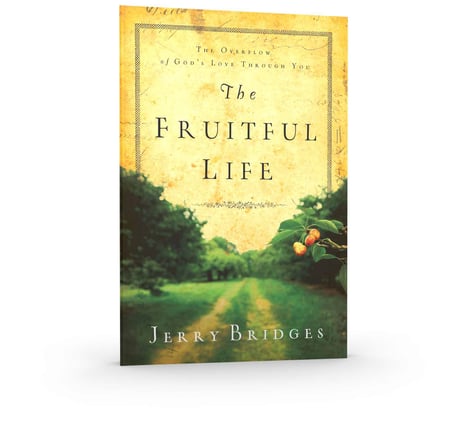 Most of us feel the pressure of "more." Have more. Do more. Be more. Do you ever wonder when enough will be enough?
The good news is, the path to "enough" has already been laid out for us. The better news is, it's an inside job. And it begins with the inexhaustible love of God.
The Fruitful Life: The Overflow of God's Love Through You, written by beloved author Jerry Bridges, explores the gentle garment of grace, and what it looks like to wrap ourselves in it. Rather than a burdensome, dogged trek through a system of oppressive rules, Bridges encourages a walk that is devoted to loving, and fearing, God.
"This motivation is what separates the godly person from the moral person, or the benevolent person, or the zealous person. The godly person is moral, benevolent, and zealous because of such a devotion to God. And his life takes on a dimension that reflects the very stamp of God. The result will be a life that reflects God's love."
The Fruitful Life explores the nine aspects of the "fruit of the Spirit" as described in Galatians 5:22-23. Chapter by chapter, Bridges helps us to consider humility, love, joy, peace, patience, kindness and goodness, gentleness, and self-control, and how to cultivate this beautiful fruit in our own lives.
Press on in the practice of godliness.
---