The Christian journey isn't meant to be traveled alone, but to be shared with other believers so that we can be established and strengthened in our faith.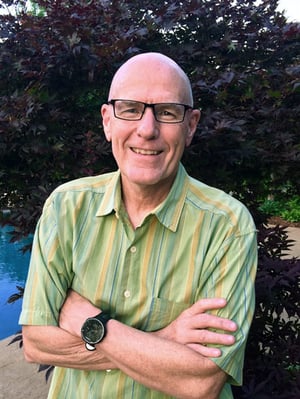 Truth For Life listener Scott recently wrote to explain how the teaching helped him overcome a period of isolation in early 2017. He wrote, "Despite previously being very involved in church as a volunteer musician and worship leader, I had come to a point in my life where I had backed out of any church activities except going on Sunday morning, and then often tuning out completely. I found myself in a very stagnated and cold place, in need of a spiritual awakening."
Over the next several months, Scott encountered God's Word through the teaching at Truth For Life. God used the program to renew Scott's passion for the Scripture and his heart for Christ. Soon, he found a new church family where he and his wife could engage in meaningful service and praise.
At Truth For Life, we trust the Spirit of God to work in the lives of the children of God through the Word of God. This is why we teach verse by verse through Scripture—so that God can work in the lives of listeners like Scott.
When you give to Truth For Life, your giving goes directly to the production and distribution of Alistair's teaching through 1,800 radio outlets, online, through the free mobile app, and in hard copy on CD, DVD, and USB.
Because of the generosity from listeners like you, Truth For Life is able to offer all of our online teaching for free and all of our hard copy teaching at cost, with no markup. We believe that cost should never be a barrier to anyone who wants to learn about the Bible or share the good news of salvation in Jesus Christ with someone else.
You can find a full list of ways to share at truthforlife.org/subscribe
At this important time of year, please give generously to the teaching of the Bible through Truth For Life. Thank you.
---