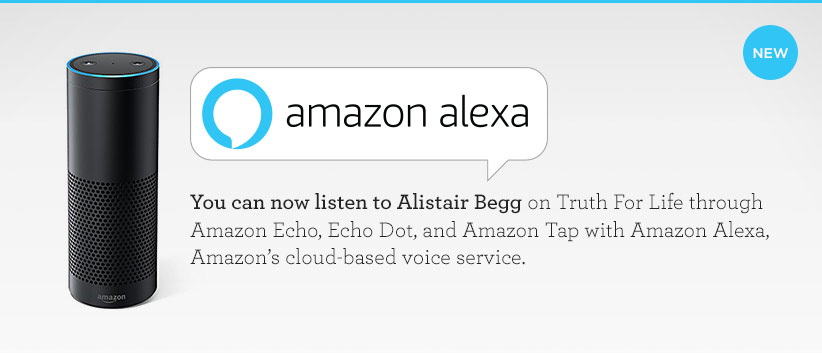 Did you receive an Amazon Alexa device under your Christmas tree this year?
If you have an Amazon Alexa or Echo listening device, you can now ask Alexa to play Truth For Life! Simply say, "Alexa, ask Truth For Life to begin today's program," and you can hear Alistair at your convenience...on your own schedule.
When the Word of God is heard, the Spirit of God has the power to transform who we are, what we believe, and how we view the world. Therefore, Truth For Life strives to share the Good News of salvation in Jesus Christ with everyone, everywhere, without cost as a barrier.
---