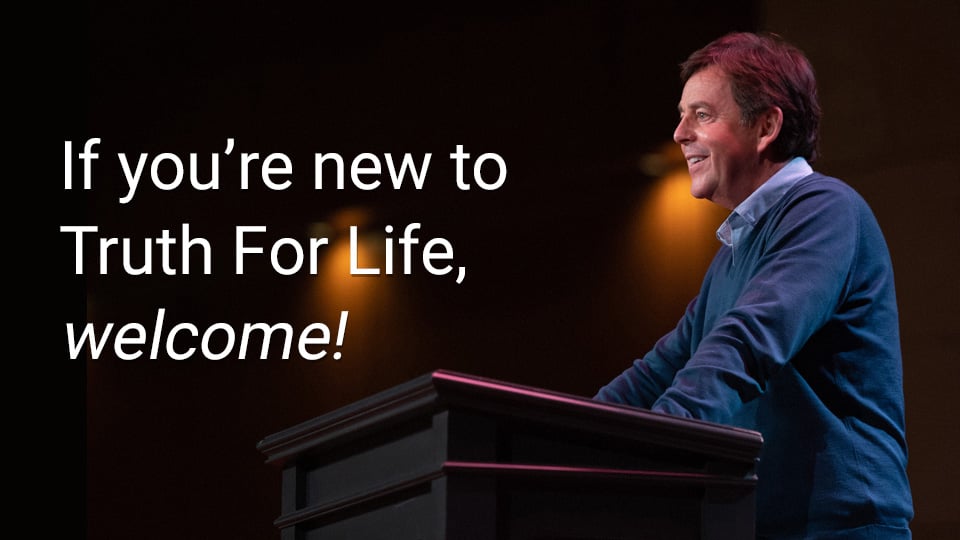 If you're not familiar with Truth For Life, here's some helpful information
Truth For Life releases a new 25-minute Bible teaching program from Alistair Begg every day. The program is distributed through a large radio network, various podcasts, multiple online sites, and through many other popular listening channels. If you'd like to begin listening to Alistair on a regular basis, you're sure to find a convenient option that'll work for you!
Alistair Begg is known, worldwide, for teaching the Bible in a way that's easy to understand and relevant to daily life. Originally from Scotland, Alistair is the Senior Pastor at Parkside Church outside of Cleveland, Ohio. The teaching you'll hear on Truth For Life stems from the Sunday by Sunday teaching at Parkside.
Truth For Life is a non-profit organization entirely funded by people who listen to the program and want to share it with others! Truth For Life is not a subsidiary or teaching arm of any other religious organization—we operate independently with a mission to teach the Bible solely so that many will come to know and follow Jesus.
What else should I know?
If you're interested in learning exactly what the Bible says and what it means, Alistair's teaching will be a great help to you!
The daily program can be heard on a radio station in nearly every city and it's easy to find a station near you.
You can also search through hundreds of teaching topics and messages here on our website or on our free mobile app. We warmly invite you to listen, watch, or download as much as you'd like! Our online teaching is entirely free to access. If you're unsure where to begin, let us make some suggestions.
If you're uncertain what people mean when they say, "the Gospel," check out this great six-minute video.
If you don't own a Bible, there's a free one online right here on our website under the More tab. You can also read the Bible using our free mobile app by selecting the Bible icon at the bottom of the app.
We hope you check all these great ways to learn about the Bible from Truth For Life. If you have questions, we have a helpful group of folks happy to guide you. Give us a at 888.588.7884.
Here are a few more links to some information you may find additionally helpful:
---
Feel free to listen to An Idle Tale? again.
---