Excerpt from Lasting Love by Alistair Begg:
The original plan of marriage was God's idea. Marriage is of divine origin. It is not, as many young people choose to believe, an institution that human beings dreamed up. If it were, then of course it could be revamped or even set aside. It is therefore imperative that we begin by understanding and submitting ourselves to what the Bible teaches concerning the origin of marriage. At the same time it is vital that we understand the purposes for which God has ordained marriage.
In the preamble to the wedding ceremony, it is usual to hear these purposes stated succinctly. Marriage was created for the lifelong help and comfort which husband and wife ought to give to each other. . . . It is not a tenuous arrangement that may be forsaken at will. Rather, it is a binding commitment involving the legal, physical, emotional, and spiritual dimensions of becoming one. . . .
If we are going to be at all successful in avoiding marital failure, it is imperative that we exercise our minds in the truth of Scripture and yield our wills in submission to God's clear directives.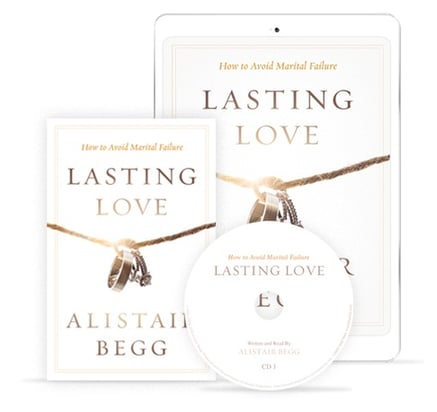 Learn about the specifics of God's design for marriage in Alistair Begg's book Lasting Love.
Available in these formats:
If you are already a Truthpartner, call Customer Service at 1.888.588.7884 or email Truth For Life at truthpartners@truthforlife.org to request this monthly resource.
---