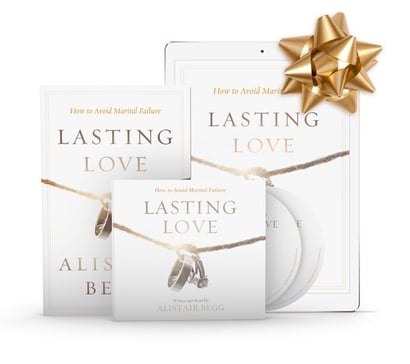 Give a Valentine's Day Gift That Will Help Your Relationship Last a Lifetime.
Flowers, chocolates, and greeting cards are sure to abound this Valentine's Day! But beyond the sentimentality, is it possible to really find love that lasts? Lasting Love by Alistair Begg provides important building blocks and practical, everyday advice to ensure that your marriage not only lasts, but thrives. Whether you're just beginning your search for a significant other or have been married for decades, Lasting Love is rich with wisdom from a pastor who's been happily married for over 40 years.
Purchase your copy today in softcover or as an audio book on CD. Or, download the audio book for free.
Available in the following formats:
---
Related blog post: "What to Look For In A Spouse"
---