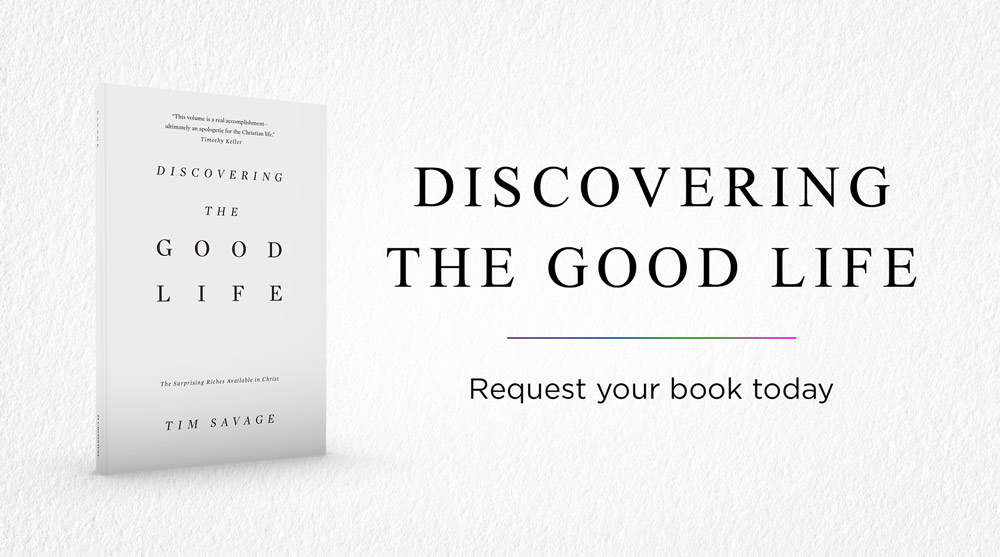 The world often seems a dark, broken, and uncertain place. We frequently learn of new tragedies and conflicts that threaten to knock us off balance. In his engaging book Discovering the Good Life: The Surprising Riches Available in Christ, pastor Tim Savage reminds us that Jesus stepped into a world every bit as dark, broken, and uncertain as our own.
Our perspective, however, doesn't need to be weighed down by the negative forces that surround us. By examining the fullest life ever lived—the life of Jesus Christ—Tim Savage invites us to tap into the joy, satisfaction, and purpose offered to us in Christ.
Using three trees mentioned in the Bible as a guide, Discovering the Good Life maps our path from the first death (the Tree of the Knowledge of Good and Evil) to Jesus' death and resurrection (a shoot from the stump of Jesse) to new and everlasting life in Christ (the Tree of Life).
Discovering the Good Life will deepen your faith and relationship with Christ. It will also encourage a friend who's asking questions about faith. Alistair Begg describes it as a book that "teaches, refreshes, and, yes, surprises!"
Request your copy and let Discovering the Good Life lead you into a deeper and better life marked by the riches God provides for us in Christ.

---