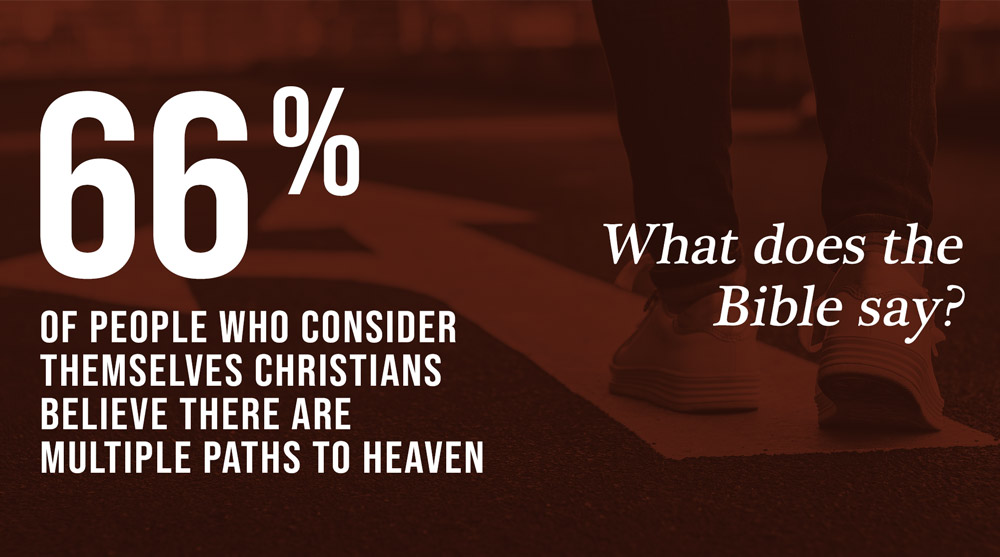 A study on religious affiliation and beliefs conducted by Pew Research Center found that 66% of people who consider themselves Christians believe there are multiple paths to heaven.1
When we read our Bibles, however, God's Word teaches us that salvation comes by way of one mediator—through Jesus Christ alone:
"I am the way, and the truth, and the life. No one comes to the Father except through me." —John 14:6
This is why we teach directly from the Bible at Truth For Life—so that no one is confused about the important realities of eternity. What people understand and believe about the path to everlasting life matters!
Statistics like this compel us at Truth For Life to want to reach more people than ever before with the good news of the Gospel. As we look to 2020, our aim is to leverage every channel we can—radio, the web, mobile technology, smart TV apps, and voice-activated devices—to bring biblical truth to those who've lost their way.
But keeping up is challenging. Technology is always changing, and substantial investment is needed to stay on pace. Nonetheless, we're committed to pressing on boldly! It's for this reason that we humbly ask you to come alongside us by making a generous year-end donation to Truth For Life. Your giving will enable us to reach more people through more devices with clear, relevant Bible teaching in 2020.
Every donation, no matter the size, goes directly to bringing God's Word to a world that so greatly needs it.
Thank you.

1) Pew Research Center, 2014 Religious Landscape Study
---