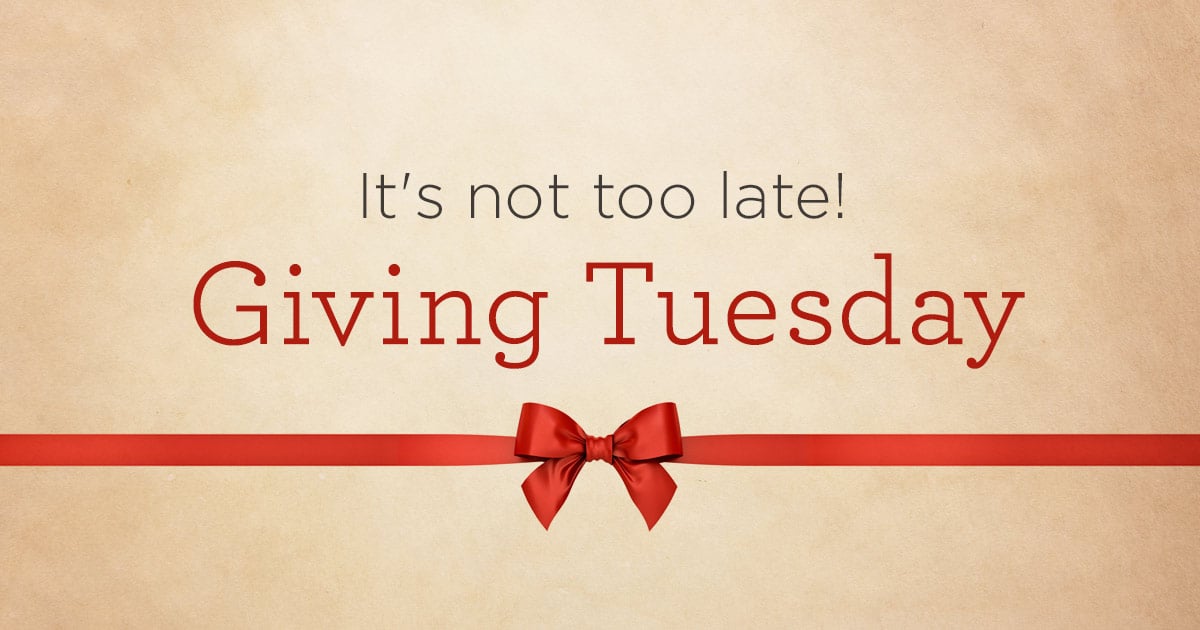 Yesterday was Giving Tuesday, the international day of giving back to the nonprofit organizations that benefit you all year long.
If you missed it, it's not too late to make a Giving Tuesday donation to help make the Bible teaching you hear on Truth For Life possible.
Your donation to Truth For Life brings the lifesaving message of the Gospel to listeners through 72,000 monthly radio broadcasts on more than 1,800 radio outlets across the US and around the world. Also, because of generous giving from listeners like you, Alistair's archive of over 2,000 sermons is free to access and share online. In fact, each year 40 million sermons are downloaded for free from listeners in 218 countries!
Your essential partnership will make a difference in the life of someone you'll likely never meet, but who will be eternally grateful.
Thank You!

---