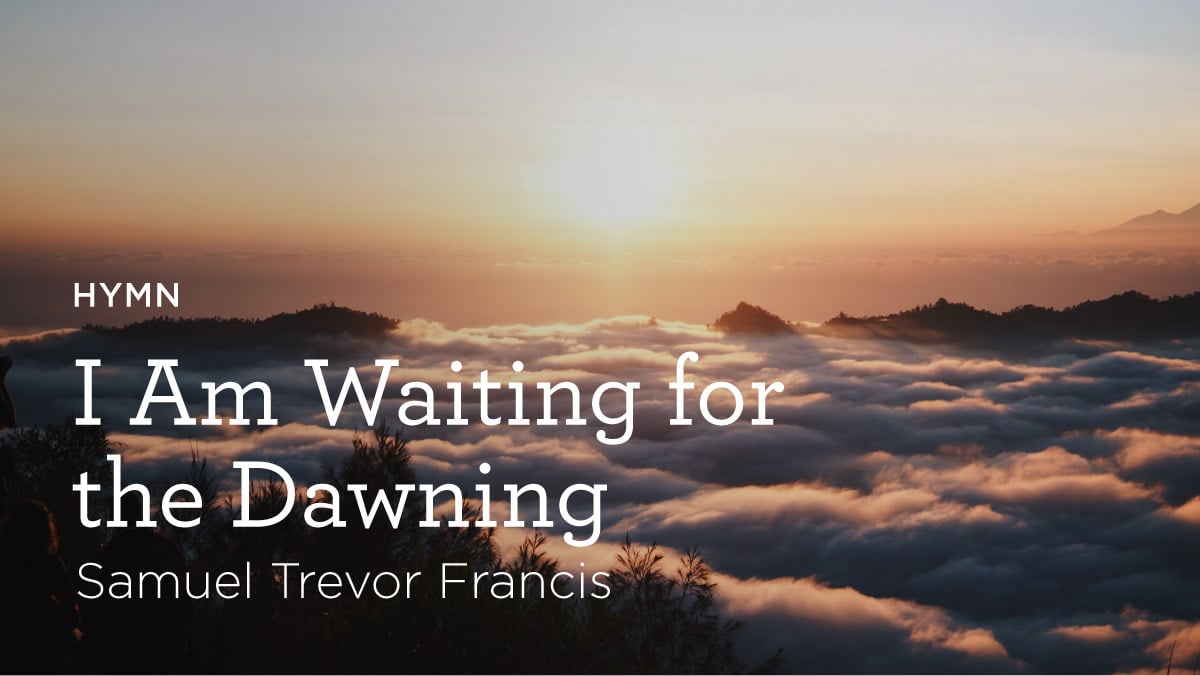 I am waiting for the dawning
Of that bright and glorious day,
When the darksome night of sorrow
Shall have vanished far away;
When forever with the Saviour,
Far beyond this vale of tears,
I shall swell the hymn of worship
Thru the everlasting years.
I am looking at the brightness,
See, it shineth from afar,
Of the clear and joyous beaming
Of the Bright and Morning Star;
Thru the dark grey mist of morning
I behold its glorious light;
Then away with ev'ry shadow
Of this sad and weary night.
I am waiting for the coming
Of the Lord who died for me;
Oh, His words have thrilled my spirit,
"I will come again for thee."
Faith can almost hear Christ's footfall
On the threshold of the door,
And my heart, my heart is longing
To be with Him evermore
---
The lyrics for this hymn are in the public domain and may be shared or reproduced without obtaining permission.
---