Some of our resources are available in e-book and audiobook formats. Below are instructions on how to download each one from Truth For Life on to your device.
E-books
Downloading an E-book to Your Smartphone Apps
Apple Books, Google Play Books, Kindle, or NOOK apps
If you have not yet done so, download your desired app on to your device.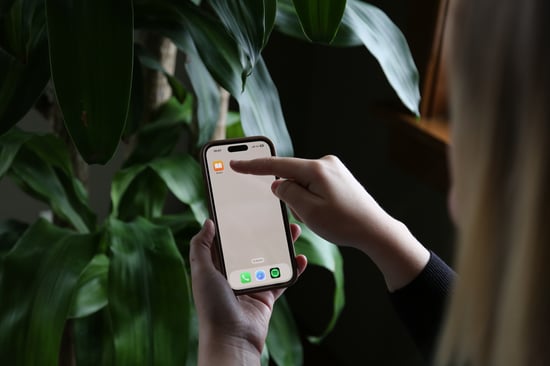 Go back to your confirmation email and click on the link to download the e-book.

Select the EPUB file.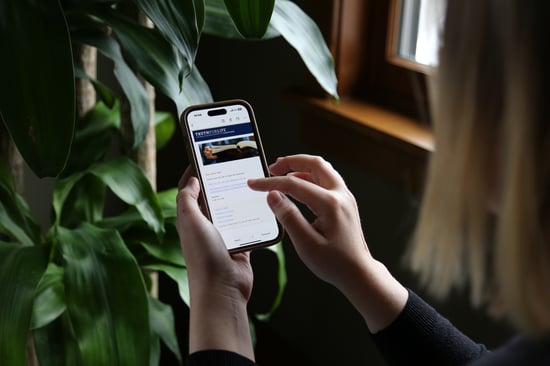 After clicking the EPUB file, another screen will pop up with the book title you downloaded. Click "open in....". This will download the book to your desired app (it could take a few minutes).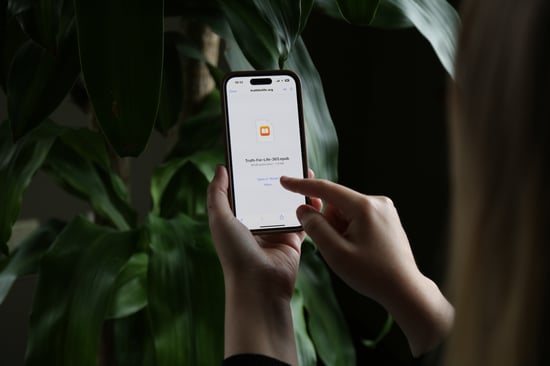 Go to your desired app (if it didn't already take you there) and click on the book cover.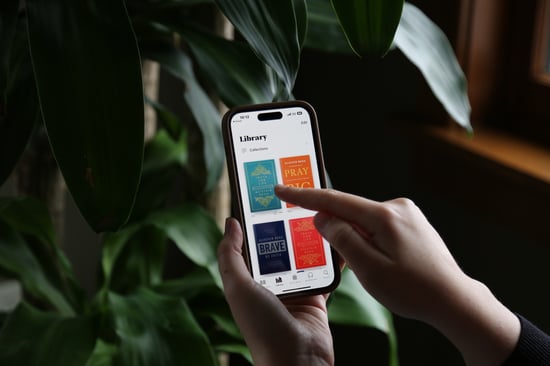 Now you can enjoy your e-book!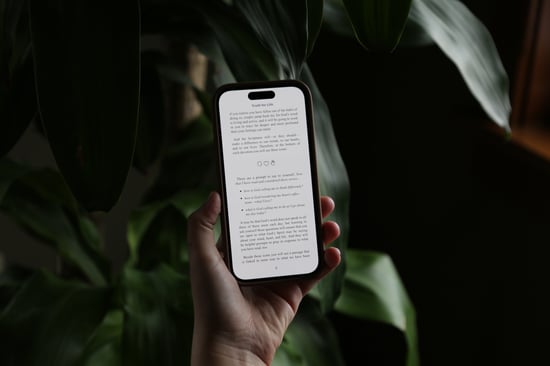 Download E-book Directly to a Kindle Device
Download the MOBI or EPUB file onto your computer. Once the file is downloaded, you can proceed in one of two ways:
Attach the download to an email, and email it to your Kindle device with your Kindle email. (Find out more information about Kindle email addresses here.)
Connect your Kindle device to your computer with a USB cable. You can then drag and drop the downloaded file to your Kindle. (Find specific steps about this on Amazon.com)
Download E-book Directly to a NOOK Device
Plug your NOOK into your computer with a USB cable. Download the EPUB file to your computer. The file will open automatically in the Adobe Digital Edition Software.

(For more information visit

Barnes and Noble Help Center.)
Your NOOK will appear under "Devices." in the Library section of the Adobe Digital

Edition

Software.
Click on the e-book, and then drag it over to your device in the software.
Once the transfer is complete, you can disconnect your device and start reading.


Audiobooks and Audio Series
Downloading an Audiobook or Audio Series to a Tablet or Smartphone
When you download an audio series from Truth For Life, it will be downloaded in a Zip folder. You will need to unzip the file to reach the audio files within the folder. Below is a step-by-step guide to that process.
Click on the link provided in your confirmation email to download the audiobook.

Choose the green ALL FILES button, and click "Download" on the message that pops up.





Once the file has downloaded, you will see a blue circle with an arrow in your Search bar. Click on that blue circle. Select "Downloads" from the menu that pops up.
Now, go to your

Files

app and go to your Downloads folder.

Click on the blue folder to see the audio files. Click on the first one to begin listening.
If you wish to listen to the audio resource in Apple Music or another media playing app, you will need to download the audio files on to a computer and add them to your Apple Music account or another account.
Downloading an Audiobook or Audio Series on Your Computer
To download an audio series to

your computer, click on the link to download the entire series.

A Zip folder will download with all of the audio files of the series. Double-click on the Zip file. The file will then be placed in your Downloads folder on your computer.

Once the files are loaded, you should see a newly extracted folder available with the audio files listed in the folder. Click on one to listen to it on your media player on your computer.
If you have problems downloading your e-book or audiobook from Truth For Life to your smartphone, tablet, or computer, please feel free to contact us.
---