An excerpt from "Honest Evangelism" by Rico Tice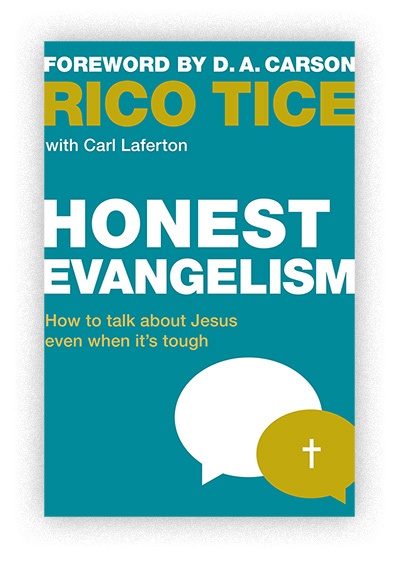 And yet the Bible tells us that, even though there are times when it hurts, we are all to be witnesses. Here's a verse that every book on evangelism quotes, so I thought this one should too:
In your hearts revere Christ as Lord. Always be prepared to give an answer to everyone who asks you to give the reason for the hope that you have. (1 Peter 3 v 15)
This looks great! I live with Jesus as my King, and I get ready for people to say to me: "What's different about you? I want to have what you've got. Please tell me about your hope, and where it comes from." So we sit down, I tell them the gospel, and they come to Christ and thank me for living with Christ as Lord and telling them about him.
But that's not what 1 Peter is about at all. Every chapter of that book is about how Christians suffer for being Christians. It's a letter written to churches who "suffer grief in all kinds of trials" as they're subject to "the ignorant talk of foolish people"—who face a"fiery ordeal"day by day (1 v 6; 2 v 15; 4 v 12).
So the next verse, after Peter talks of being prepared to give an answer, mentions people who "speak maliciously against your good behaviour in Christ" (3 v 16). The previous verse talks about how these Christians will "suffer for what is right" (v 14). Peter is talking about us being ready and willing to talk about our gospel hope when people are attacking us for what we believe. He's talking about being willing to cross the painline and risk getting hurt for speaking out. He's talking about being prepared to answer people when they say: "The way you live offends me, and your beliefs seem ridiculous to me" or: "I don't like Christianity. Why on earth would you believe these things?" 1 Peter 3 v 15 is about getting attacked, and then answering back clearly, about Christ, and with respect.
---