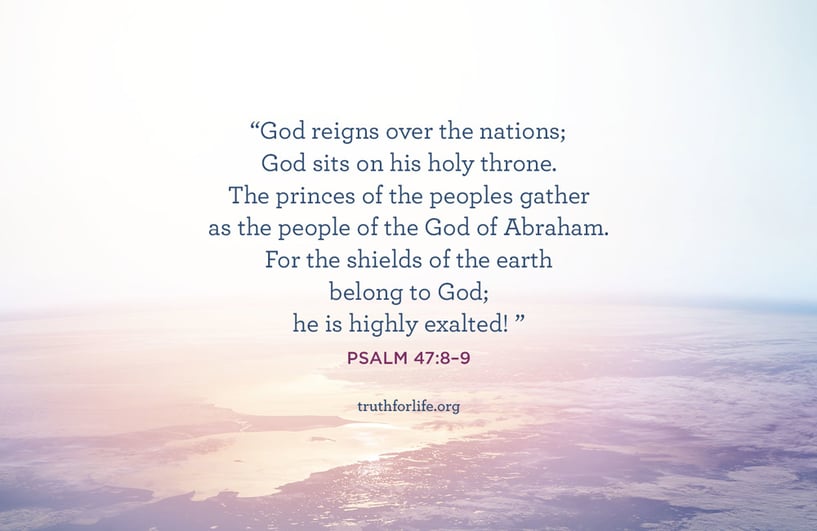 "God reigns over the nations;
God sits on his holy throne.
The princes of the peoples gather
as the people of the God of Abraham.
For the shields of the earth belong to God;
he is highly exalted!"
— Psalm 47:8–9 ESV
Click Below to Download your Image:
Apple Devices:
iphones and ipod touch
ipads
---
Android Phones:
Galaxy S Series, Edge, Nexus 5X, 6P, Google Pixel, Pixel XL, LG G5, Windows Phones
---
Tablets:
Amazon Fire
Microsoft Surface
---
Social Media:
Facebook Header (Top Banner)
Facebook and Blog Posts
Twitter
Instagram
G+
---
Computer Monitors:
1024 x 768
1280 x 800
1280 x 1024
1366 x 768
1440 x 900
1600 x 900
1920 x 1080
*List based on the top devices used on our website via our analytics.
---