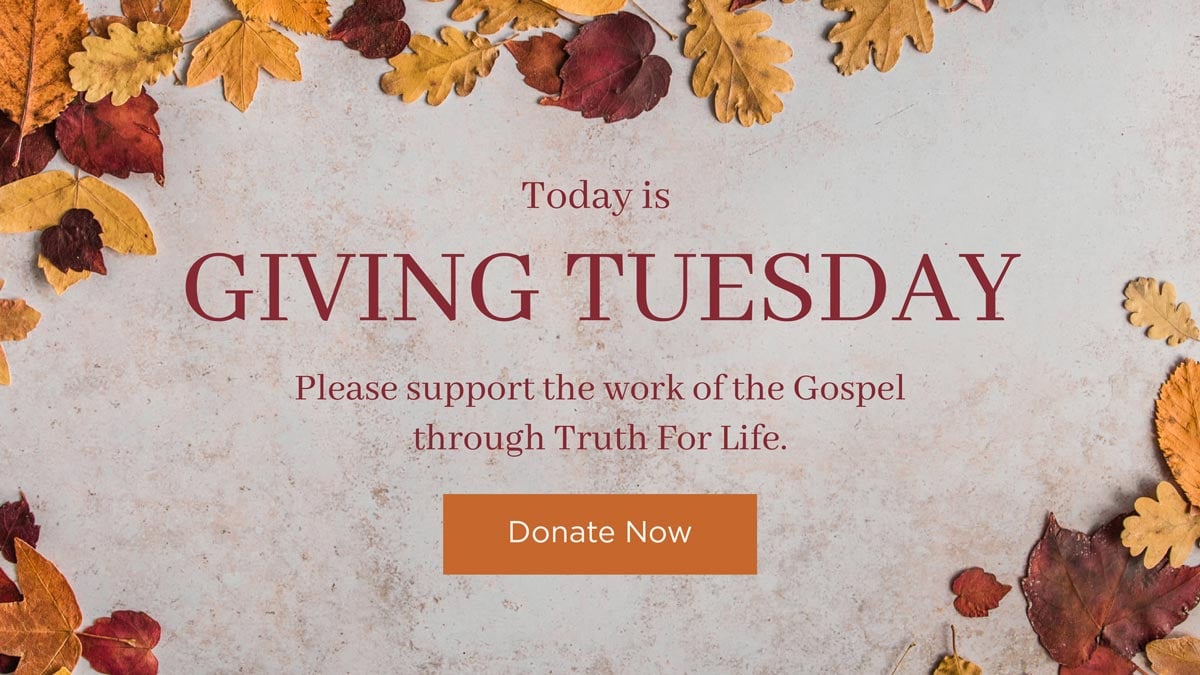 Today is Giving Tuesday, the international day of giving to the nonprofit organizations that benefit you throughout the year.
If you've grown in your understanding of the Bible and in your relationship with the Lord Jesus by listening to Truth For Life, will you make a Giving Tuesday donation to support the ministry today?
No gift is too small!
Your donation of $20, $50, $100, or more will go toward the production and distribution of the Truth For Life program and toward making all the Bible teaching materials offered by Truth For Life available to purchase at cost, with no markup.
If you'd like to know more about how Truth For Life will use your donation, view How Truth For Life Uses Your Donations to Teach the Bible.
And if you'd like to know more about the many people from around the world who'll be grateful for your support today, view their photos and read how they benefit from this 100% listener-funded ministry.
Thanks for supporting the work of the Gospel through Truth For Life on this Giving Tuesday!

---