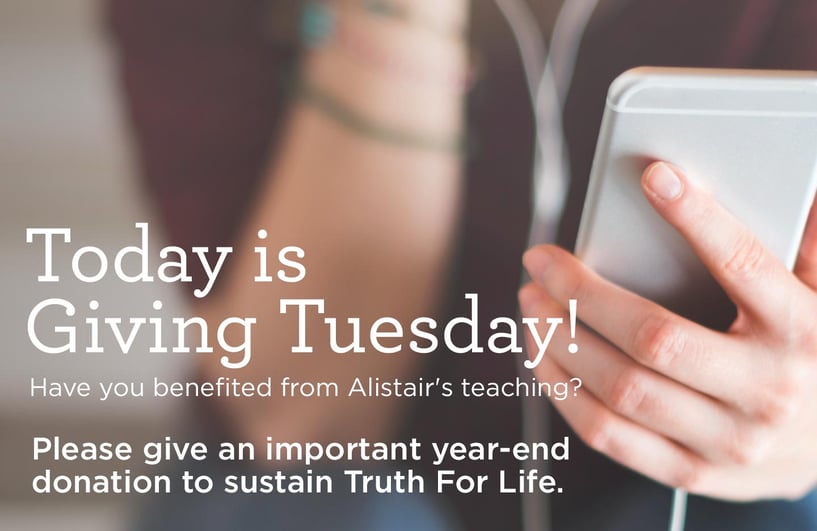 Today is Giving Tuesday—the international day of giving back! Men and women around the globe will pause today to remember the non-profit organizations that benefit them throughout the year. We'd like to ask you to do the same!
Your important donation enables Truth For Life to distribute the Bible teaching of Alistair Begg throughout the world, at absolutely no cost. If you're a regular listener to this daily program, or have accessed the free online archive, you have benefitted from what another generous listener has already done for you—share the Gospel!
When you donate to Truth For Life today, we invite you to request a copy of Everyone A Child Should Know, a beautifully illustrated resource that introduces children to people throughout history who have made being a friend of Jesus their most important life's work.
Act today. We are continually thankful for your financial partnership in the Gospel through Truth For Life.
---