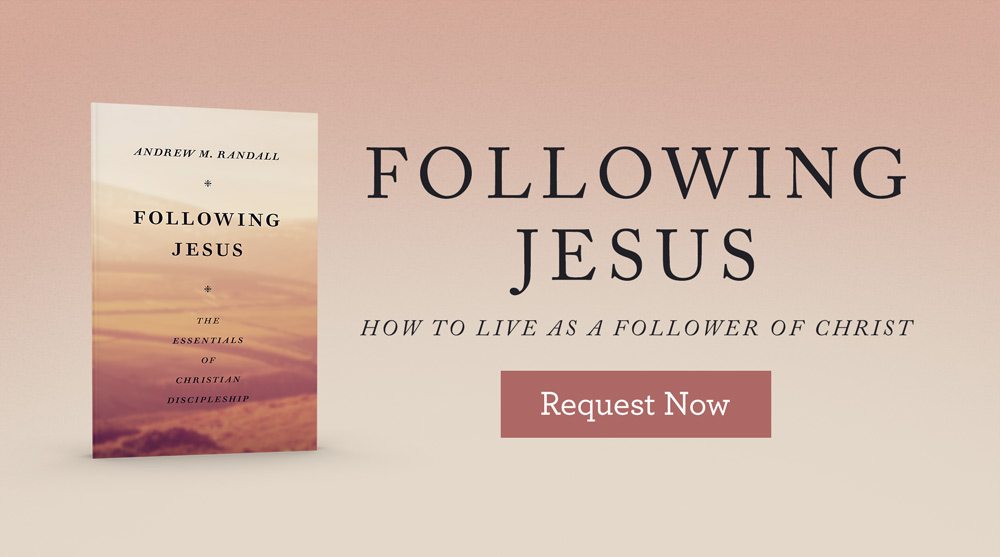 How we live is a product of what we believe. As followers of Christ, then, our practical, everyday lives should reflect Jesus' love and guidance.
The moment we place our trust in Christ, we become His disciples—students under His teachings—for the rest of our lives here on earth. Following Jesus: The Essentials of Christian Discipleship takes a look at the foundational truths of Christian doctrine, rooted in Gospel grace, and what a life built upon them might look like.
Following Jesus is shaped around several beliefs. The first is that the life of every believer should be formed by a love for Christ. Author and pastor Andrew M. Randall also emphasizes the importance of having a right theology; as he begins the book, he writes, "The gospel we have come to believe is not just the truth about religion, but the truth about everything."
Written around these core convictions, Following Jesus is filled with helpful insights and biblical advice addressing over a dozen themes of day-to-day Christian discipleship such as faith, the Bible, the church, prayer, perseverance, parenting, work, and more.
When we better understand the implications of a Gospel that permeates our lifetime, we can rejoice together at the glorious hope we're called to embrace. Whether you're at the beginning of your studies in this life of faith or in need of a refresher course, Following Jesus is sure to deepen your love for and dependence upon Christ. Request Following Jesus: The Essentials of Christian Discipleship today.

---