How can I receive notifications?
If you've subscribed to Truth For Life's YouTube channel and you'd like to receive notifications when a new sermon has been uploaded, YouTube requires you to click the

icon.
Note: You first have to subscribe before you see the

icon.
After clicking the icon, select "Send me all notifications for this channel".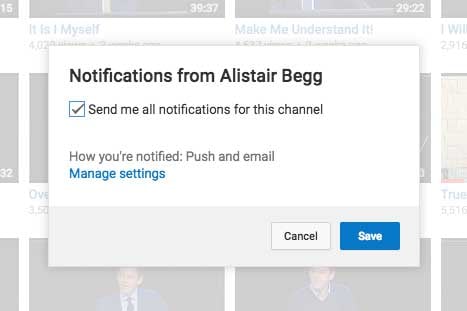 Click Save.
After saving, the icon will change to look like this: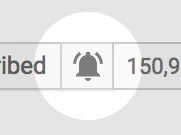 Note: You may also manage how your notifications are sent by clicking "manage settings".
---