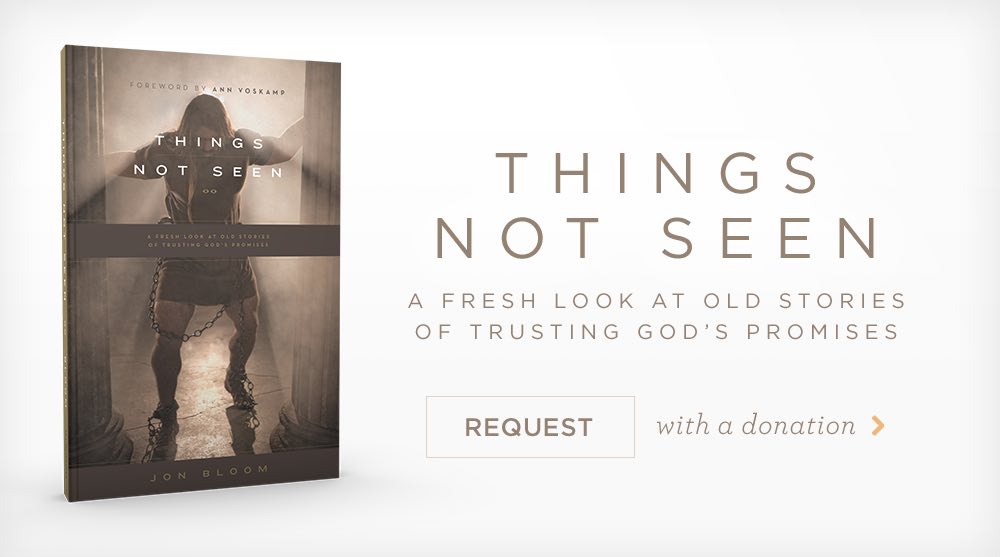 It's often difficult to remember that God is doing far more with our lives than is apparent in the midst of agony, despair, and disappointment.
Author Jon Bloom brings 35 Bible stories to life in Things Not Seen: A Fresh Look at Old Stories of Trusting God's Promises, helping readers discover the power of God's promises by exploring the lives of Abraham, Moses, Naomi, Peter and more.
Through these helpful illustrations, the struggles and hardships of those who came before us are presented in a fresh light. Find strength in these testimonies to God's unfailing faithfulness—even when the road is dark and we are weary.
"God will prove himself faithful to you as well. Even if it doesn't look like it right now, God has his reasons, and they are more than you know. Trust him." –Jon Bloom
Available in softcover or e-book.
---