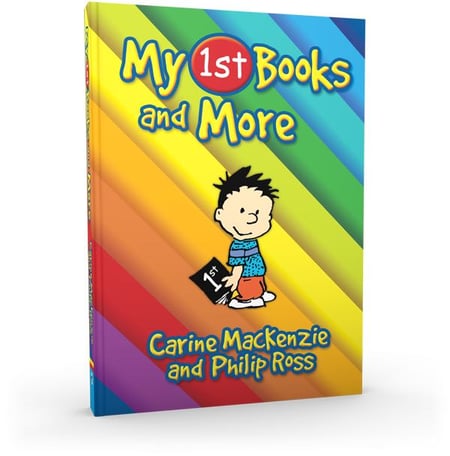 Teaching children the wide scope of Biblical truth can be a challenge:
Where do you begin?
How do you explain the Gospel?
What's the best way to teach about Jesus?
How do you answer the question, "Who is God and where did He come from?"
Bestselling children's author Carine MacKenzie gives parents and grandparents a helpful guide in My 1st Books and More.
Presenting Christian foundations in a year's worth of short, two-minute lessons, MacKenzie offers teaching in small bites that makes learning easy for both young . . . and older kids too.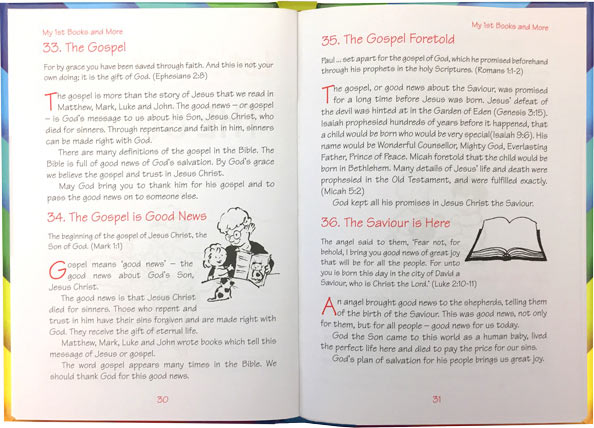 With chapters on Christian values, Bible promises, how to pray, and the One True God, My 1st Books and More walks parents through a wide sweep of instruction aimed at nurturing God-loving children.
Designed so that parents can begin in whatever chapter they choose, or simply select a topic of interest from the index, this easy-to-use resource is rich with Scripture, answers to questions children commonly ask, and memory verses.
My 1st Books and More is not a Bible storybook, but a teaching resource that will spark wonderful dialogue between you and your children and encourage kids to think long and deep about what it means to follow Christ.
---