An excerpt from "Our Great God and Saviour" by Eric J. Alexander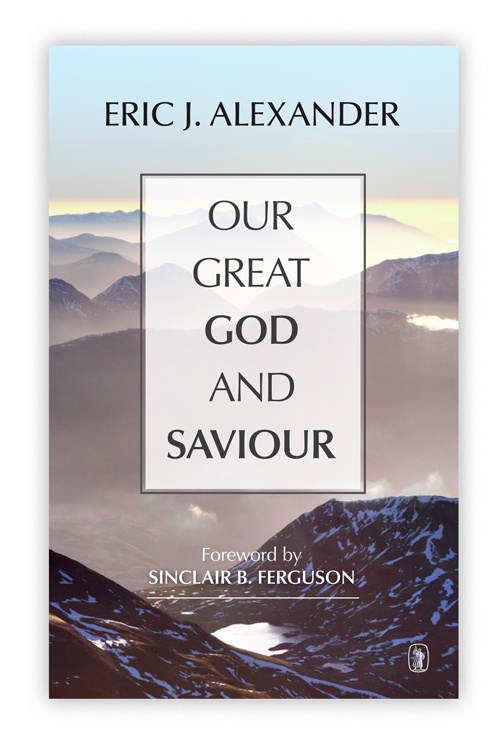 God reveals his glory in various ways. He has done it in creation: 'The heavens declare the glory of God' (Psa. 19:1), 'The whole earth is full of his glory' (Isa. 6:3). Supremely, of course, God has manifested his glory in the face of Jesus Christ. John wrote, 'We have seen his glory, the glory of the one and only Son, who came from the Father, full of grace and truth' ( John 1:14).
Jesus is the express image of God's glory, and men and women saw his glory veiled in flesh during the incarnation. It was carefully veiled, but now and again it broke through.
Do you remember how on the Mount of Transfiguration there was that glorious moment when Peter, James and John saw something they could neither understand nor describe? The Lord began to shine like the sun. His raiment was white, in a way that no launderer could whiten it. What was happening was that something of the fullness of his glory, which was hidden by his flesh, broke through, and they found themselves bowed down in wonder. Later they said, 'We were eyewitnesses of his majesty' (2 Pet. 1:16). This is the glory the Lord is pleading for in John 17: 'And now, Father, glorify me in your presence with the glory I had with you before the world began' (verse 5).
There is another place where God manifests his glory. It is in the lives of his people. Do you remember what Jesus says in his great high priestly prayer? 'I have given them the glory that you gave me' (verse 22). Or again, as the Apostle Paul says, using the word used of the transformation of Christ on the mountain, the word 'metamorphosed', 'We . . . are being transformed into his likeness with ever-increasing glory, which comes from the Lord' (2 Cor. 3:18). God's design is to manifest his glory, not only in the heavens, in the created order, and in the face of Jesus Christ, but in the lives of his redeemed people.
Request Purchase Your Copy Today!
---