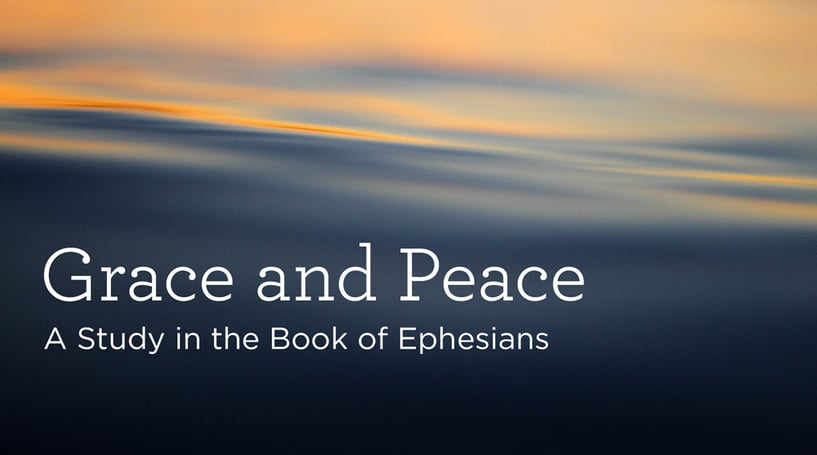 The theologian John Mackay once described the book of Ephesians as "the distilled essence of the Christian religion, the most authoritative and most consummate compendium of our holy Christian faith." Writing to a church facing timeless challenges, the apostle Paul set out to remind his readers of all that God has accomplished for us in Christ—and what we then do and become in response. Throughout history, the resulting six chapters have brought countless people to an understanding of their place in the purposes of God and the wonders of His grace and peace.
In volume one of this series, Alistair Begg explores the nature, mystery, and benefits of salvation expressed by Paul in his letter's opening. God, the initiator of our faith, lavishes us with the immense riches of His grace, found only through faith in Christ. When we bow to Christ's authority, He ensures our spiritual inheritance and empowers us to live for God's glory.
In volume two of this series, Alistair Begg contrasts the Christian life before and after conversion. Though once alienated from God because of our sin, in Christ we are brought into God's family and into unity with fellow believers. Through Christ, God gives us a new identity and helps us live in peace with one another so that we can bear witness to Him by our oneness.
In volume three of this series, Alistair Begg examines Paul's zeal for the Gospel despite his suffering and imprisonment. Called by God, Paul prayed and preached confidently, revealing the mystery that both Jews and Gentiles are brought near to God through Christ's saving work. Rooted and grounded in Jesus, we will increasingly reflect His glory to the world around us.
Unity is the overarching theme of volume four of this series, in which Alistair Begg explores Paul's teaching on the beliefs and behaviors that solidify Christian oneness. More than any shared experiences or some moral code practiced in a common building, union with and in Christ enables us to declare in unison that we are truly children of God.
In volume five of this series, Alistair Begg emphasizes the importance of faithful preaching for the spiritual maturity of individuals as well as the church. Exhorting his readers to "walk worthy of the calling you have received," Paul taught that we testify to the Gospel's power and our identity in Christ best when our lifestyles mirror our faith. How will we respond?
Holiness and purity come to the fore in volume six of this series, as Alistair Begg takes a closer look at how Christian lives should stand out from the surrounding culture's darkness. Radically changed by God's grace, believers must saturate their minds in God's Word and be filled with the Holy Spirit to make wise choices and to look increasingly like our heavenly Father.
In volume seven of this series, Alistair Begg focuses on God's design for marriage and the roles He gives to spouses. Though we may shrink from words like "submission," God has called each of us—husbands and wives, married and single—to practice humility and selfless love. When we sacrifice for each other, we glorify God and paint a picture of Christ's heart for His people.
In volume eight of this series, Alistair Begg studies our duties in the family and workplace. Whether we are superiors or subordinates, our actions should be marked by grace and good works, always pointing to Christ. We are also reminded of the reality of spiritual warfare and urged to "armor up" with truth and righteousness. In Christ, the Bible says, we will have victory.
In volume nine of this series, Alistair Begg explains how to put on the armor of God. When we trust God's promises, we can take up the shoes of the gospel, the shield of faith, the helmet of salvation, and the sword of the spirit. Prayer, too, is a mighty weapon in our fight. These tools equip us to push back the darkness and direct others to the Light of the World, Jesus.
---