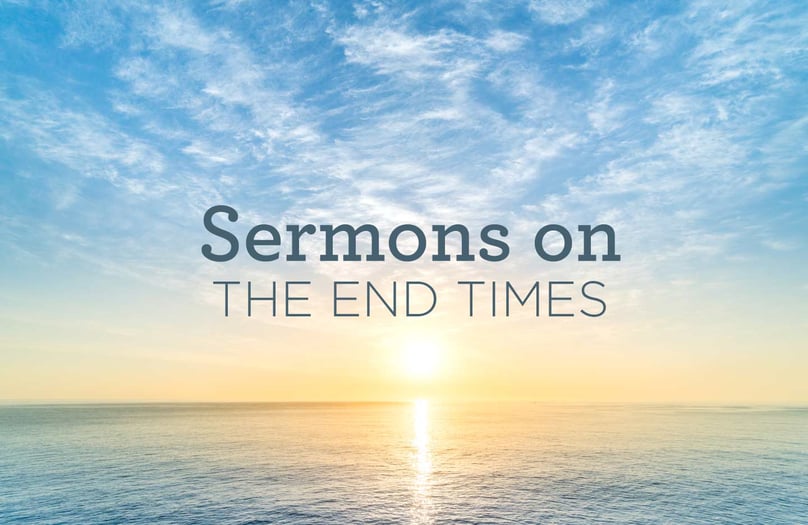 When will Jesus Christ return? What are the signs of the end of the world? What will the end times be like? Alistair Begg looks at passages in the Bible that speak of the end times and reminds us that God is in control even in the chaos.
Signs of the End (Mark 13:5-13) — Listen | Download MP3
Often, the topic of "the end of the world" produces speculation about dates and specific events. Instead of speculating about dates, Jesus prepared His followers for what was to come, warning them that they would suffer for His name's sake. Alistair Begg teaches us that God's preserving grace will enable His people to endure to the end, despite any tribulations they may encounter.
Be On Guard! (Mark 13:13-23) — Listen | Download MP3
When we consider prophetic passages like Mark 13, it helps to look at the practical relevance of what is being said. The Lord Jesus took this approach by focusing on principles like "God reigns," "Be watchful," and "Have peace." Alistair Begg encourages us with the fact that behind all the chaos and carnage of the world is the story of Christ conquering evil once and for all.
The Coming of the Son of Man (Mark 13:24-31) — Listen | Download MP3
In Mark 13 Jesus answered the disciples' questions about the end of time. When the Son of Man returns, all that is wrong will be made right, and justice will be perfectly served. Alistair Begg assures us that we can have absolute confidence in God because His Word and the Gospel of Jesus Christ will endure and remain unchanged.
A Wake-Up Call! (Mark 13:32-37) — Listen | Download MP3
No one knows exactly when Christ will return. Like the servants mentioned in this parable, we must stay on guard while continuing to do the work God has called to do. Alistair Begg reminds us that the day of Christ's return will most certainly come, and that the same event, which causes anguish for unbelievers, will bring eternal joy for believers.
The Day of the Lord (Amos 5:18-27) — Listen | Download MP3
It is a popular view that history repeats itself in an endless cycle, but Scripture makes it clear that we are actually progressing toward a final conclusion point, the Day of the Lord. The nation of Israel assumed they would fare well on that day, but Amos confronted them with their hypocritical, profitless religion. Alistair Begg warns today's Church that religious routines and fascination with prophecy are ultimately useless unless they produce obedience and righteous living.
The Perfected Kingdom, Part One (Revelation) — Listen | Download MP3
People are either engrossed by the book of Revelation or want nothing to do with it. To help us understand this mysterious book, we must first come to grips with why and to whom it was written. John's apocalyptic writing provides a glimpse into the perfected kingdom for all who have placed their faith in Jesus Christ, our perfect King. Listen to: Part Two | Part Three | Part Four

---