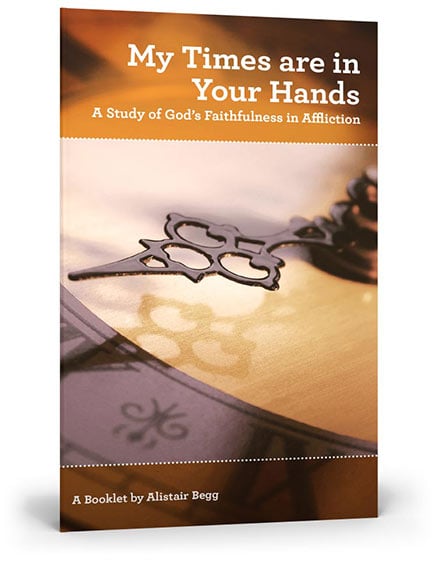 All Christians will face pain and disappointment at some time in their lives despite what some might have us believe. In light of God's providence and love, how should we respond?
Psalm 31:15 reads, "My times are in your hands." These six words are a lifeline for those who know that, despite disasters and difficulties, they rest under the care of the Almighty God. This certainty allows us to proceed through blinding storms with the full confidence that we will not be overcome.
In this booklet, Alistair Begg unpacks this statement through 9 truths that believers can cling to in times of trouble. My Times are in Your Hands will prove to be a useful tool in helping today's Christian understand what it really means to be cared for by the Lord.
Download the Booklet for Free!
---