An excerpt from "Why We Pray" by William Philip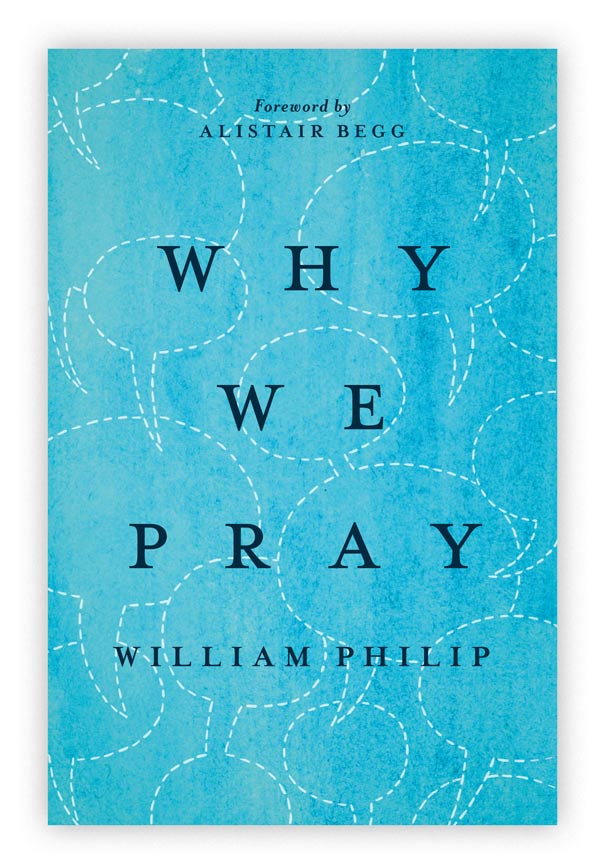 Adoption is the legal transfer of sonship from one father to another. Once, says the apostle, we were children in slavery to the world, or, as he puts it even more graphically in Ephesians 2:2, "sons of disobedience," following the prince of the power of the air, that is, the Devil. Strong language, isn't it? But it is the language Jesus uses; those who do not belong to him are sons of their father the Devil (John 8:44). Once you were that, says Paul, but now you have received "adoption as sons." Whose sons? God's sons. God sent his Son, Jesus, that we might receive all the status of Jesus and therefore all the privileges that are his and, above all, that marvelous privilege of intimate access to our heavenly Father in real prayer. Look at Galatians 4:6: "And because you are sons, God has sent the Spirit of his Son into our hearts, crying, 'Abba! Father!'"—the Spirit that guarantees us access, not to the office of the president, but to the office of the creator and ruler and judge of the whole universe.
We are all sons of God through faith (Gal. 3:26)—not just children but sons and full heirs. (Gender is not at issue here, but status; hence the insistence that we are sons, not just children. The point is that we all share in the full inheritance of the firstborn, Jesus himself.10) All who are baptized into Christ have "put on Christ" (v. 27). They have assumed Christ's personal clothing, that is, his status of sonship. It doesn't matter whether we're male or female; we are united to Jesus, the Son of God, which means everything that is his by right of birth is now ours by right of adoption. That's why we pray. In Jesus Christ we are all sons of God; we have received adoption, and now we all share the extraordinary, privileged, legal status before God the Father of Jesus himself, his only Son.
Now, this is of vital importance to grasp. Your prayers and mine will not be heard by God because of our sincerity but because of our status. We are sons of God, which means that God cannot not hear us. We are his sons. That's gospel truth. He can't not hear your prayers if you are in Christ. If we don't feel that at times, if it doesn't feel like it's true, it's simply because we are disbelieving the gospel that teaches it plainly to us. We are disbelieving our status as justified before God. We are disbelieving the reality of the legal status of adoption that is ours through faith in Jesus Christ. It really is ours; it has changed everything.
10) "Our sonship is not a gender issue; it is a status issue. Outside of Christ men are no closer to being sons of God than are women. In Christ our gender does not affect our standing with God either way. We are all one in Christ because we all share what belongs to him in his standing as Son of God, the acceptable human being before God." Goldsworthy, Prayer and the Knowledge of God, 43.
---