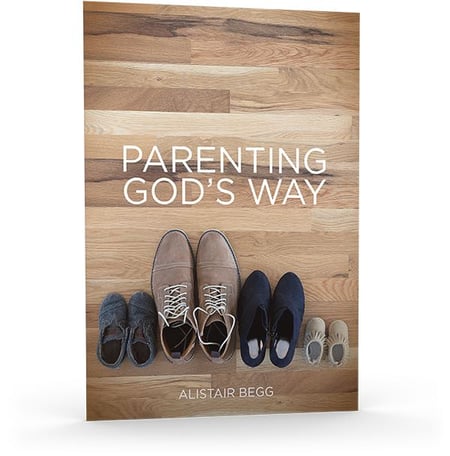 As Christian parents, we don't set out to intentionally create friction with our children. Yet, in the heat of the moment, words can inflict all kinds of damage. The Apostle Paul warns of this in the book of Ephesians, but also gives parents, and fathers in particular, God-inspired counsel on how to care for, teach, discipline, and love their children.
In his wisdom-packed booklet, Parenting God's Way, Alistair Begg draws from Ephesians to give parents practical guidance on how not to exasperate children, and how both mothers and fathers can successfully fulfill their role as parents according to God's design.
Alistair Begg dives deep into the role of the mother, and the role of the father, within a culture that has diminished the vital importance of God-ordained parenting. Bringing us back to the basics, this insightful booklet will help parents establish a plum line for raising happy, respectful, God-honoring children.
Purchase your copy of this brief, but highly instructional booklet for yourself, or a young couple in your life embarking upon the journey of parenthood.
---