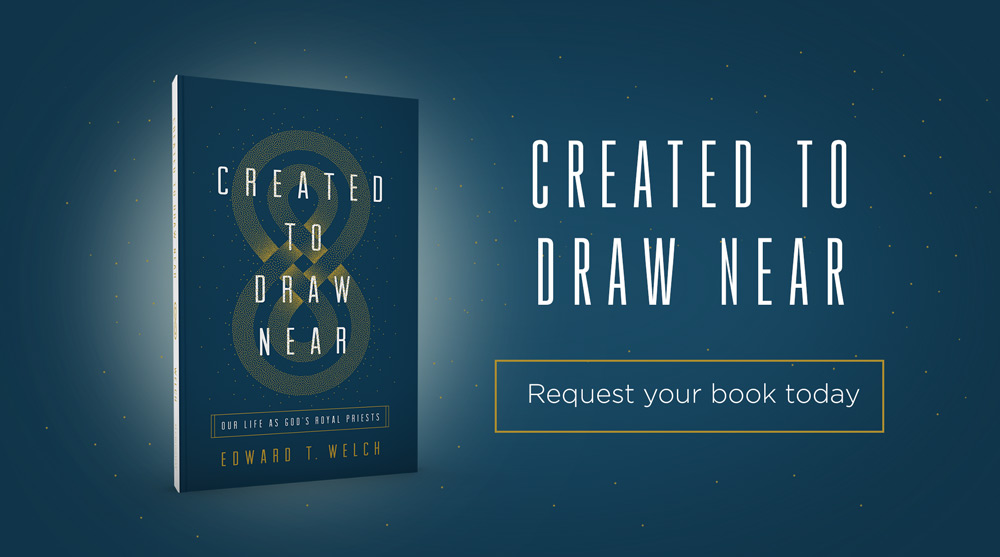 We were created with a deep need for connection and community. That's why the social isolation of the past few months has been exceptionally challenging for many. Especially when alone, we long for companionship.
While true in our relationships with other people, this need is especially true when it comes to communion with God. We were made for a relationship with God. And when God appears absent, we miss His presence. Even those who profess no need for God often change their minds when trouble strikes.
In Created to Draw Near: Our Life as God's Royal Priests, pastor and counselor Edward T. Welch shows how our deep need for connection with God comes from our spiritual lineage. The Gospel not only saves us from our sin; it gives us a new identity. We Christians are priests. And priests—especially royal priests—are intended to be near God.
Created to Draw Near shows how the Bible portrays Christians as members of a new priesthood dedicated to the service of God. Starting with our past in Eden, Created to Draw Near moves through the Bible to explore topics like the fall into sin, God's covenant with Israel, Jesus our Tabernacle, and how we live out our priesthood today.
Created to Draw Near is the perfect book for those who want a deeper, biblical understanding of our identity as believers. Its easy-to-read chapters and applicable content make it a good choice for small groups or individual use.
---