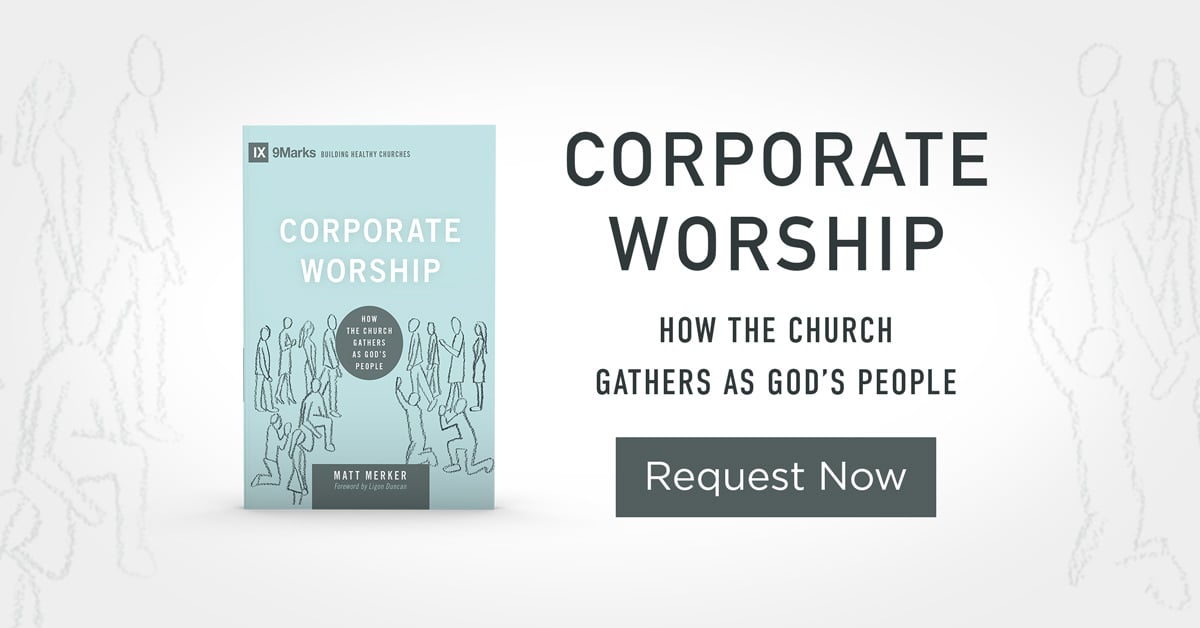 As a local church member, you'll want to read Corporate Worship: How the Church Gathers as God's People. This book explains the foundational framework of a worship service prescribed by Scripture. It unpacks who should gather, what we should do when we gather, and how each of us is to participate individually.
Corporate Worship is part of the Building Healthy Churches books series. It helpfully clarifies the nonnegotiable elements of congregational worship, including reading and praying God's Word, singing, preaching, baptism, and Communion. It also differentiates between the stylistic choices that can be applied to these elements according to a church's preferences. When you read Corporate Worship, you'll be able to easily distinguish between the two.
If you've ever wondered about the order of events in a biblical worship service (referred to as a "liturgy"), you'll benefit from Corporate Worship's sample format, designed to help pastors and worship leaders structure their weekly service.
The author, Matt Merker, is the director of creative resources and training for Getty Music. His hymns have been recorded by artists including Keith and Kristyn Getty, Sandra McCracken, Selah, Shane & Shane, and Sovereign Grace Music. You may be familiar with his hymn "He Will Hold Me Fast."
"Matt shows pastors, music leaders, and all of us how to keep our focus on the Bible's priorities for corporate worship: God's glory, the Church's growth, and proclaiming the Gospel to the world… We have long been praying for a deepening of congregational worship around the globe in the 21st century, and we warmly commend this book as one resource that we trust will be used by God to that end." —Keith and Kristyn Getty
If you're looking to join a local church or have a friend seeking to identify the attributes of a biblically sound church, Corporate Worship: How the Church Gathers as God's People is a great book for providing direction.
---