"I began to see that my greatest theft lay not in stealing from Rome, but in robbing God. I had chosen to spend the life He gave me on myself. I had thought about this life as 'mine' rather than 'His' and had given Him no place in it. I had measured my life by what satisfied me…But as my life was slowly bleeding out to a miserable end, I knew that I was far from good and far from God." From Heaven, How I Got Here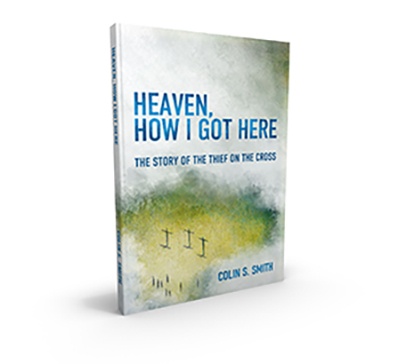 Hanging next to Christ on the cross, but still far from righteousness, this thief had nothing to lose and everything to gain. He had lived a life of selfishness and crime, outside of the fear of God. So what made this thief, at the very end of his life, worthy of heaven?
Enter into this compelling experience of ultimate forgiveness with this first-person narrative by author Colin S. Smith and witness how grace alone is the only thing that ever makes the least and greatest of sinners worthy of eternity with God.
"Two misconceptions keep many people out of heaven: one is that they are too bad to come to Christ, and the other that they are too good to need Him...Wherever you are, don't let the bad or the good you have done keep you from embracing Christ as your Savior."
Available in soft cover and e-book version
---