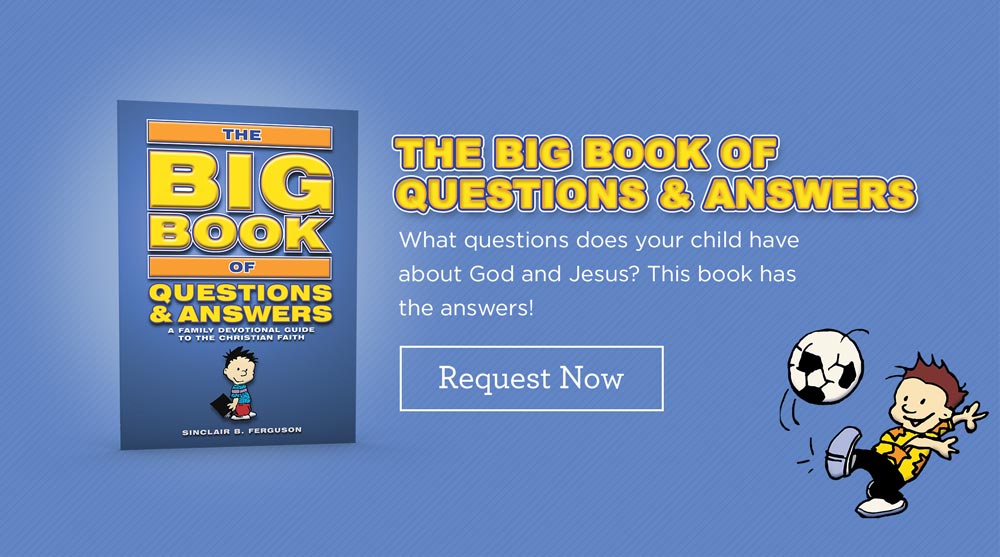 Questions—children are full of them! While inquisitiveness is an endearing quality, it can sometimes prove challenging, especially when young ones begin to ask about matters of faith. Thankfully, Dr. Sinclair Ferguson has written a helpful book for families that makes the most of a child's natural curiosity about God and the world He has made.
Right from the introduction, The Big Book of Questions and Answers extends a warm invitation to explore the Christian faith: "Do you have lots of questions? Sometimes teachers can tell us the answers. Sometimes others can help us.… But we have many questions that only God can answer.… God answers our questions in his special book, the Bible. The Big Book of Questions and Answers will help you to find out what his answers are."
Dr. Ferguson approaches topics such as God as our creator, how things went wrong, Jesus as our Savior, becoming like Jesus, learning to pray, belonging to the church, and more. In each section, a guiding question prompts reading and talking time, activity time, and a concluding prayer. Memory verses also accompany each of the 77 questions, making this an approachable yet thorough introduction to God's promises to His children.
If you're looking for a wonderful way to engage with your own children, or if you regularly work with other children—perhaps as a Sunday school teacher or pastor—you'll want to request your copy of The Book of Questions and Answers while it's still available.
---