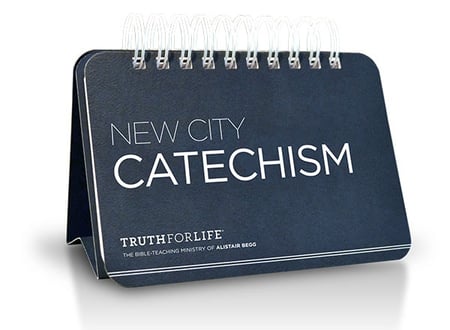 Are you looking for a practical way to strengthen your family's knowledge of foundational biblical truths?
The New City Catechism is an easy-to-use resource for the family, Bible study group, or church congregation to dive deeper into the doctrines of the Christian faith.
Providing a question and answer—and shorter children's answer—for each week of the year, this catechism emphasizes essential beliefs and presents the Gospel in a clear, concise manner.
To know and memorize these important truths allows believers to be well equipped, set apart, and reflect the likeness of Christ more each day.
---