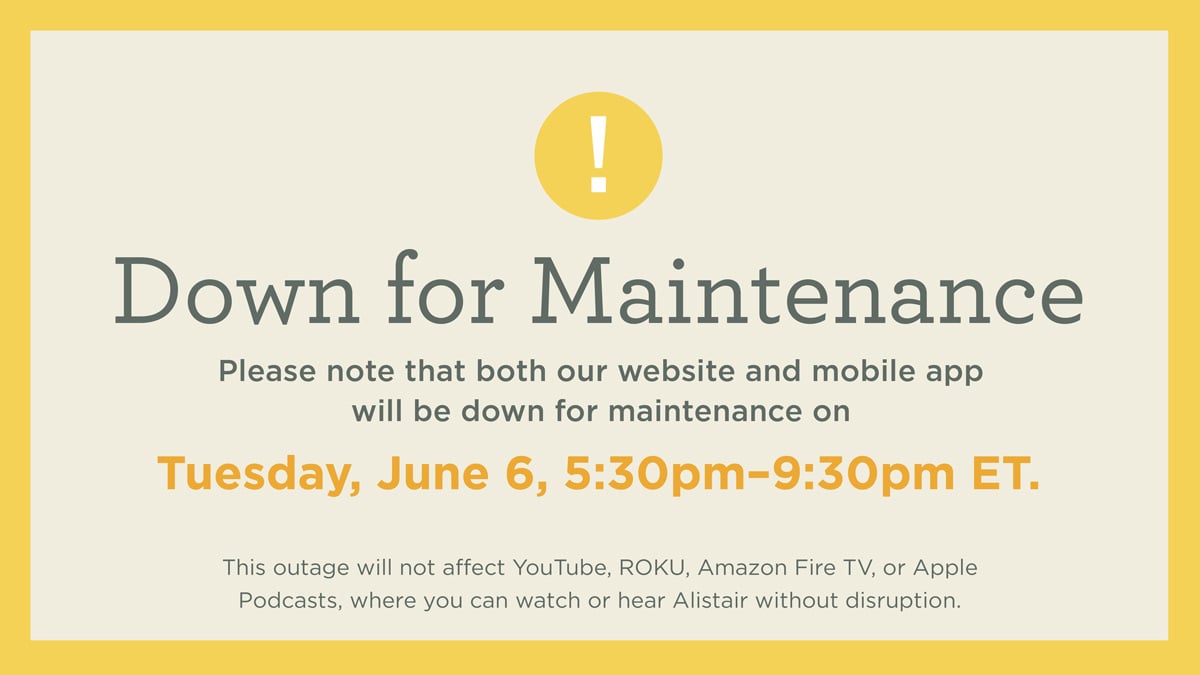 Our website and mobile app will be down for routine maintenance on Tuesday, June 6th, from 5:30 p.m. to 9:30 p.m. eastern time.
This outage will not affect YouTube, Spotify, Apple Podcast, Google Podcast, Roku, or Amazon Fire TV where you can watch or hear Alistair without disruption.
You can also listen to the daily program on June 6th on your local radio station. Visit truthforlife.org/finder to find a station and broadcast time in your area.
If you decide to make a purchase or donation or request a book during this time, please simply check back once the maintenance is complete.
---