"There is no other book like the Bible. It reveals a different kind of wisdom, comes from a different source, and tells of a different love."
–Kevin DeYoung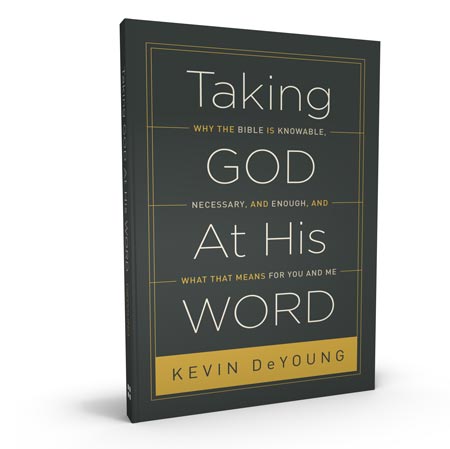 Have you ever wondered if the Bible is really able to help you with your most challenging problems? Have you struggled through difficulty or transition and desired wisdom and insight from the Lord?
Author and pastor Kevin DeYoung explores the sufficiency of God's counsel given to us in the Bible. He encourages us to search its truth, assured that Scripture provides all that is needed to live our lives rightly and contently, and to equip us for every good work.
"But his delight is in the law of the Lord, and on His law he meditates day and night." –Psalm 1:2 (ESV)
Available in soft cover and e-book version
If you are a Truthpartner, call Customer Service at 1.888.588.7884 or email Truth For Life at truthpartners@truthforlife.org to request this monthly resource.
---