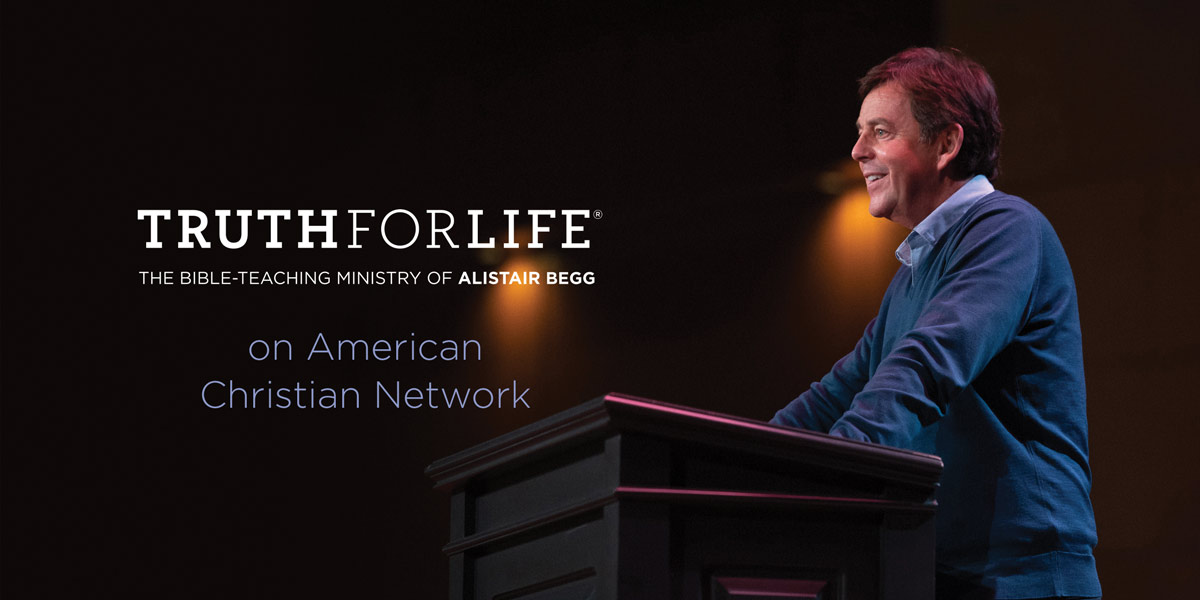 Truth For Life with Alistair Begg is now airing at 8:30am and 3:30pm weekdays on American Christian Network, broadcasting the Word of God to the Pacific Northwest and beyond. You'll want to listen to on-air host and network owner Tom Read on one of ACN's six stations covering Spokane, Yakima, Wenatchee, Moses Lake, and the Tri-Cities area.
We are excited for this opportunity to partner with ACN to teach the Bible with clarity and relevance so that unbelievers will be converted, believers will be established, and local churches will be strengthened.

If you're unable to listen to Truth For Life at 8:30am or 3:30pm on ACN, then our Radio Station Finder might be useful for finding another option. You can also visit our "Ways to Listen" page to learn about additional listening options.
It's a privilege to bring God's Word to you each day by way of our program. Thank you for your prayers and support as we seek to bring the truths of Scripture to the Pacific Northwest. If you have any questions about our ministry, please contact us!

More about Truth For Life with Alistair Begg
Truth For Life can be heard in every major radio market across the U.S., and also in select Canadian markets, through over 1,800 radio outlets. The unique, expositional teaching of Alistair Begg is now internationally known as an inspiring source for clear, relevant instruction rooted firmly in the Scripture. Studying God's Word each day, verse by verse, is the hallmark of this ministry.
---