Dear Friend,
At the heart of the Christian faith is a real Savior who suffered and died for our sins at a real time in history, in a real place, so that we may be confident that our salvation is not based on cleverly devised myths, but on the testimony of eyewitnesses of His majesty (2 Peter 1:16).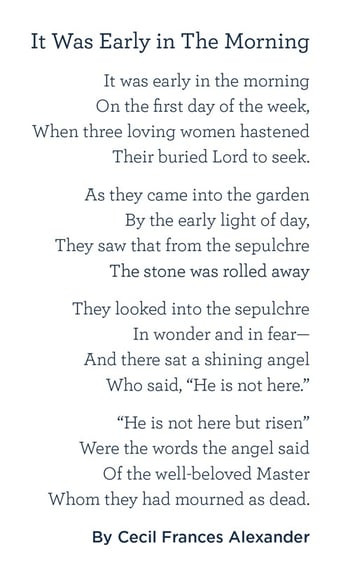 Luke begins his gospel by explaining that he has "followed all things closely" and is presenting "an orderly account" so that his readers may "have certainty concerning the things" that took place (Luke 1:3-4). The historicity of Jesus' death and resurrection runs contrary to the notion that reason and faith are in separate categories. The Bible presents to us a reasonable faith, which is the crux of Paul's argument in 1 Corinthians when he writes that our faith is not "in vain" because "Christ has been raised from the dead."
Paul affirms that "Christ died for our sins in accordance with the Scriptures, that he was buried, that he was raised on the third day in accordance with the Scriptures, and that he appeared to Cephas, then to the twelve. Then he appeared to more than five hundred brothers at one time, most of whom are still alive, though some have fallen asleep. Then he appeared to James, then to all the apostles. Last of all, as to one untimely born, he appeared also to me" (1 Corinthians 15:3–8). It's a great encouragement to consider how Jesus' followers were moved from hopeless despair to joyful proclamation because of what we celebrate at Easter—His bodily resurrection by God the Father.
Let me encourage you to think these things through. In anticipation of Easter, we've selected two resources this month to help complement your study. The Final Days of Jesus explores the events of Holy Week in great detail with the help of historical scholars—and, since it's important to pass the Good News of Jesus' resurrection on to our children and grandchildren, we're offering Mission Accomplished, a two-week Easter family devotional to help you share and discuss these extraordinary events with your loved ones.
On behalf of all of us here at Truth For Life, thank you for partnering with us to teach people everywhere about salvation in Christ.
With my love in the Lord Jesus,
---