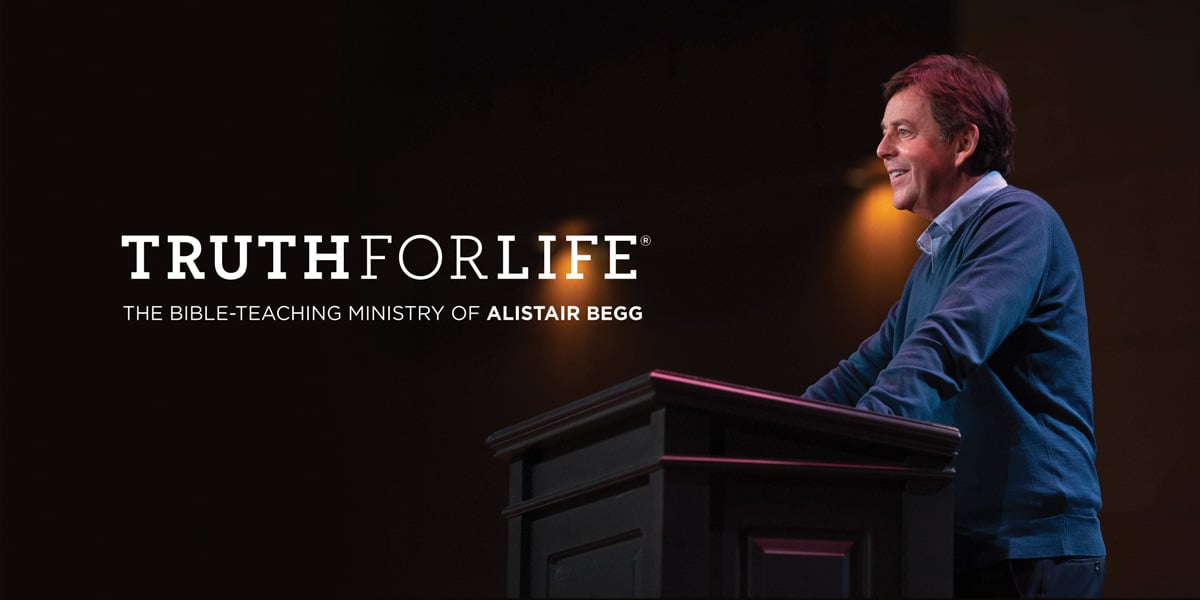 You can now easily add Truth For Life content to your personal or organization website. You can add all or some of the options listed below, and our web team will give you instructions about styling these options to fit your site. We hope these resources will be a blessing to you and your site visitors. To get started, click on the link below and fill out the form to request your syndicated content account.
Charles Spurgeon's Morning and Evening Devotional
Encourage your website visitors each day by displaying the daily devotion from Morning and Evening, written by Charles Spurgeon and updated by Alistair Begg. The Daily Bible Reading Plan is also included in this feature. Here is an example of the daily devotion.
Daily Program
Post the daily program from Truth For Life on your website. The program is 25 minutes of Bible teaching taken from Alistair Begg's Sunday sermons. On your website, the program will be displayed as a YouTube file that has the audio of the program over slides. Here's an example of the daily program.
One-Year Bible Reading Plan
Truth For Life offers a Bible reading plan by Robert Murray M'Cheyne designed to help you read through the New Testament and Psalms twice and the Old Testament once in a year. The One-Year Bible Reading Plan is available as a stand-alone content element, which can be helpful if you need to fill a smaller area on your website. Here's an example of what that it looks like.
Parkside Church Live Streams
In 2018, Parkside Church, Alistair Begg's home church, began live streaming its Sunday morning worship services, featuring the teaching of Alistair Begg. Now you can carry those live stream videos on your website! When a live stream is not available, previous Parkside Sunday services featuring Alistair will be available to view. Here is an example of the latest live stream.
Truth For Life Resource Search Form
Install a simple Truth For Life search form on your site, and your visitors will have access to over 28,000 pages of content from Truth For Life. Using this tool, they can search a wide variety of content, including the daily program, recent and archived sermons by Alistair Begg in audio and video, the daily devotions from Charles Spurgeon, and more. Try searching in the form below.
---