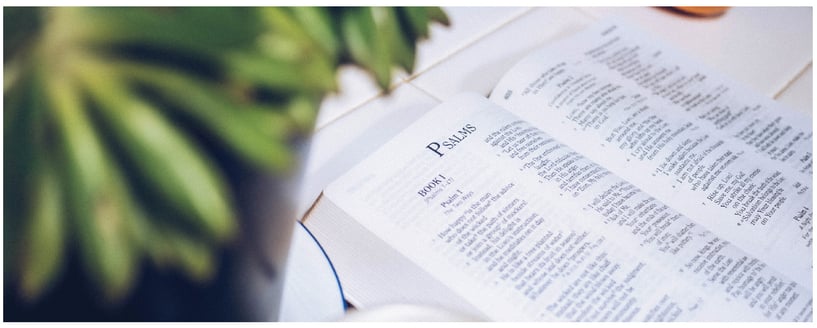 Dear Friend,
I received a great encouragement the other day. A friend of mine sent me an email in which he included two verses from the Psalms:
For you have delivered my soul from death,
 my eyes from tears,
 my feet from stumbling;
I will walk before the LORD
 in the land of the living.
—Psalm 116:8–9
The psalmist is thanking God for delivering him from death and tears and stumbling. Knowing my friend and his life before Jesus saved him, we can be sure that he chose these verses purposefully.
I knew Alastair McDonald long before he knew me. One Saturday in 1969, I was driving into Leeds when his voice came on the radio. Living as an exiled Scot in England, I was immediately drawn to this Scottish folk singer, whom I recalled seeing on TV. On my way home from school the following week, I purchased his LP, Scotland in Song. I was so taken with it that I purchased two more copies to send to members of my family living at the time in South Africa and the USA.
Years later, when I was married and living in Glasgow, a lady who was Susan's friend called to say that a "well known entertainer" had become a Christian and she thought it would be good for us to meet. She wouldn't tell me his identity. Imagine my surprise and delight to discover that it was none other than my favorite Scottish folk singer! And so, a journey of mutual encouragement began. If laughter is the best medicine, then the two of us were not in danger from the flu! I had the privilege of baptizing him, and we have maintained our friendship despite having an ocean between us.
This reminds me of Philemon 7, where Paul writes, "I have derived much joy and comfort from your love, my brother, because the hearts of the saints have been refreshed through you."
Alastair's testimony to God's redeeming love has encouraged me so that I can encourage you, and now we can go out and encourage one another. Psalm 116 may become one of your favorites, and I know some will want to track down the songs of Scotland—but all of us may thank God for the privilege of being partners in this ministry of the Word. Teaching the Bible—sowing the seed and watching how God makes it grow as it is watered by prayer and spread far and wide by your generosity—is the heart of Truth For Life.
This comes as always with my love in the Lord Jesus,

P.S. If you're curious to know more about Alastair McDonald, you'll find information about him here.
---