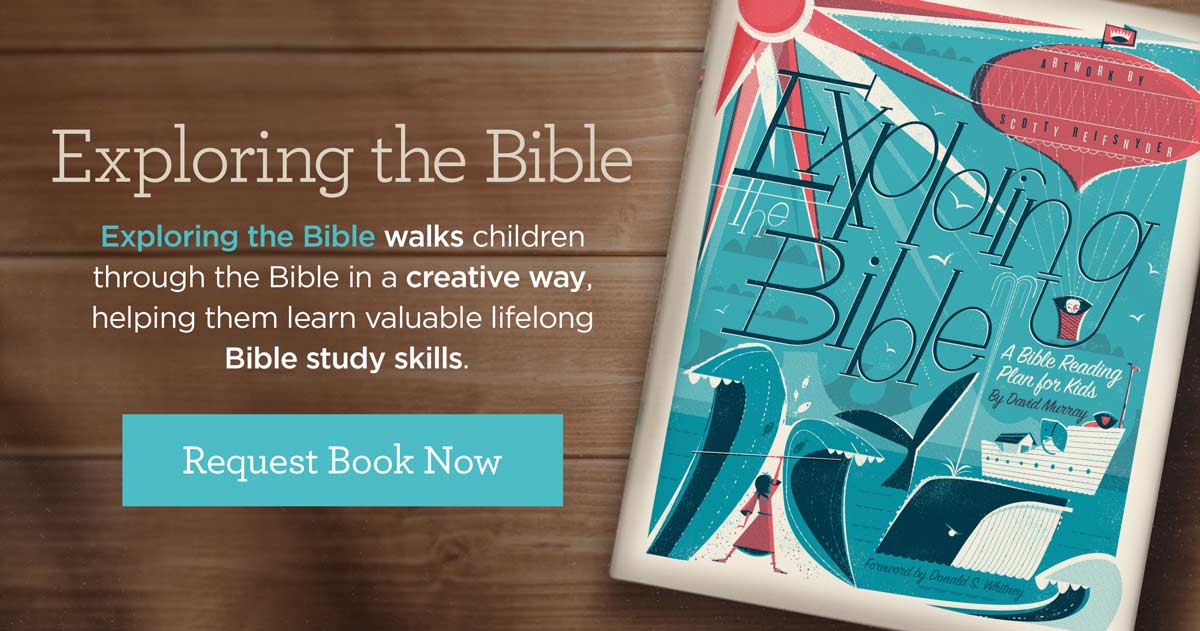 "Jesus loves me, this I know, for the Bible tells me so." These familiar lines from a children's hymn contain a vitally important message: the Bible tells our children about Jesus' love for them. Based on the lyrics, the hymnist probably assumed that children would read and know about the Bible. But that's not often the case—perhaps because navigating the Bible isn't always easy, especially for young students of God's Word.
Enter Exploring the Bible: A Bible Reading Plan for Kids. Because younger and older readers alike benefit from structure and guidance as they learn from the Scripture, David Murray has created this engaging, write-in book to set the stage for early solo exploration of the Bible.
Exploring the Bible is literally designed around the theme of "exploring," laying out an achievable reading plan in the form of "expeditions" that follow the overarching story of God's Word from Genesis to Revelation. Not every book or verse of Scripture is read in the course of the plan, but each week, key "snapshots" of Scripture are suggested for memory work. Discussion questions and prayer points support each day's reading, and space is even provided for sermon notes and reflections each Sunday.
Following Murray's reading plan, children ages 6-12 will make their way through the beautiful landscape of the Bible over the course of the year—and, hopefully, establish an important habit of daily time with God's Word.
Lead your child toward a lifetime of discovering the truth about God, humanity, and the Gospel. Request a copy Exploring the Bible: A Bible Reading Plan For Kids with your donation this month.
---