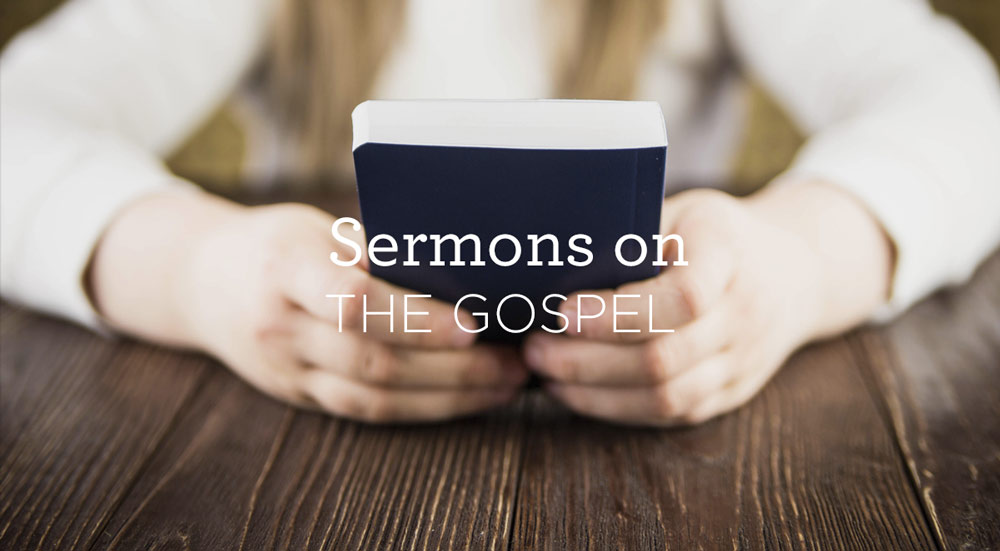 Download or listen to five sermons by Alistair Begg about The Gospel.
What Is the Gospel? (Romans 1:16-17) — Listen (Free) | Download MP3 (Free)
Ancient Rome was similar to many modern cities: diverse, wealthy, and openly immoral. Paul had a message to deliver that Rome needed to hear. God sent him to proclaim the good news about Jesus, who is the only one who can reconcile man to God and save us from sin, the devil, and death. Salvation is available for everyone who believes, Alistair Begg reminds us. This good news conforms us to Christ and leads to the fulfillment of God's eternal purposes.
Loved by God (1 Thessalonians 1:4-10) — Listen (Free) | Download MP3 (Free)
Paul wrote to encourage the church in Thessalonica with the conviction that God works powerfully through His Word and His Church to further the Gospel. Alistair Begg reminds us that genuine conversion always results in radical change. When Christians display transformed lives and proclaim the Word that we have received wherever God has placed us, the Gospel advances to the glory of God.
Christ Has Been Raised (1 Corinthians 15:1-15) — Listen (Free) | Download MP3 (Free)
The foundation for all Christian faith and teaching – and the source of all meaning in life – can be found in the resurrection of Jesus Christ from the dead. Alistair Begg draws these truths from a key passage in 1 Corinthians 15 and explains how the good news of the Gospel must include both a dying Savior and a risen, living Lord. Our understanding of Jesus' resurrection forms the basis from which we each answer two important questions: Do I believe in Jesus? and Do I belong to Him?
Communicating the Exclusivity of the Gospel (Romans 1:16-17) — Listen (Free) | Download MP3 (Free)
The Gospel is true always and everywhere; otherwise, it wouldn't be good news! Sharing the truth can be difficult, though, especially in a culture that rejects the very idea of truth. As Alistair Begg reminds us, we are called to affirm and proclaim what the Bible makes clear: Jesus Christ alone can save humanity. We must avoid the pressure to reinvent or compromise this truth about Jesus, our only way of salvation.
Salvation (2 Timothy 1:9-10) — Listen (Free) | Download MP3 (Free)
When Paul encouraged Timothy to join in his suffering for the Gospel, he left no question about what the Gospel is. It is not a vague idea that can mean whatever we want, and it cannot be changed to suit our circumstances. As Alistair Begg explains, the Gospel is the good news that sinful men and women are given new life and a new calling by faith in Christ, and it reorients how we view every aspect of life and ministry.
---