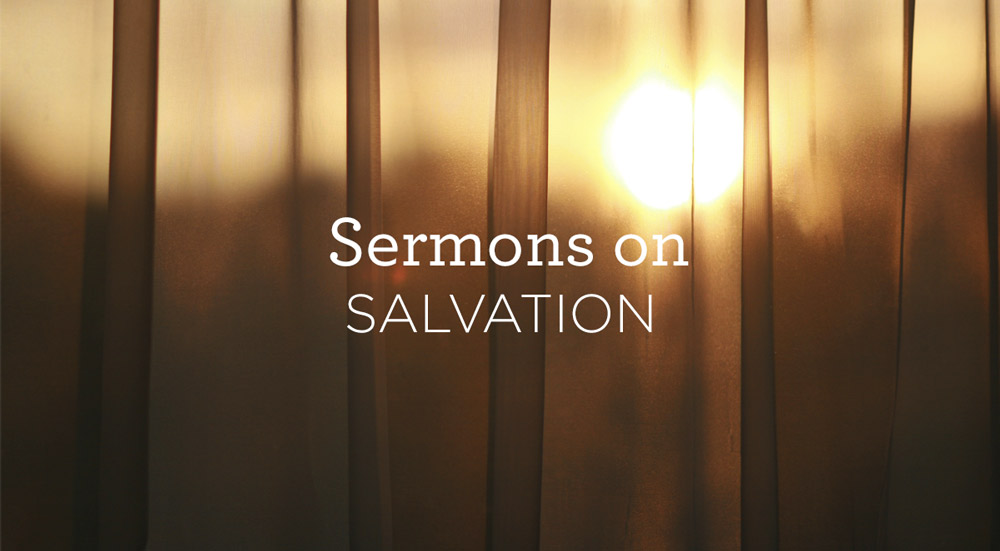 Download or listen to 5 sermons by Alistair Begg on salvation in Jesus Christ.
The Hinge of Salvation (Romans 3:21-31) — Listen | Download MP3
When Jesus, the perfect Son of God, came to earth to offer Himself as a sacrifice for sin, He flung the door to salvation wide open to everyone who wants to enter. Alistair Begg points out from Romans Chapter 1 what it is that makes that redemption so accessible.
The Chain of Salvation (Romans 8:28-30) — Listen | Download MP3
The Bible tells us that God works "in all things" to accomplish His purposes. In this sermon, Alistair Begg reminds us to keep the context of this promise in mind: God's purpose is to call to Himself a people, and "all things" may include suffering and hardship. Salvation, meanwhile, isn't a matter of our own efforts or knowledge. Instead, it results from a chain of actions God has done—actions initiated by His love and grace.
In This Is Love (1 John 4:10) — Listen | Download MP3
God's love for us—for each one of us—is expressed in the great cost He paid at Calvary, bearing the wrath that our sins deserve. But as we learn in this Good Friday message, until the Holy Spirit shows me my sinfulness, I won't understand my need of salvation.
After Darkness, Light (Romans 3:21-26) — Listen | Download MP3
How can a sinful person become right with God? And how can God acquit the guilty? This study in Romans 3:21-26 reminds us of the truth that spurred the Reformation: justification is based on God's work of counting our sins against Christ and crediting the righteousness of Christ to our account. It is by faith alone, in Christ alone, and through grace alone.
Salvation (2 Timothy 1:9-10) — Listen | Download MP3
When Paul encouraged Timothy to join in his suffering for the gospel, he left no question about what the gospel is. It is not a vague idea that can mean whatever we want, and it cannot be changed to suit our circumstances. As Alistair Begg explains, the gospel is the good news that sinful men and women are given new life and a new calling by faith in Christ, and it reorients how we view every aspect of life and ministry.
---