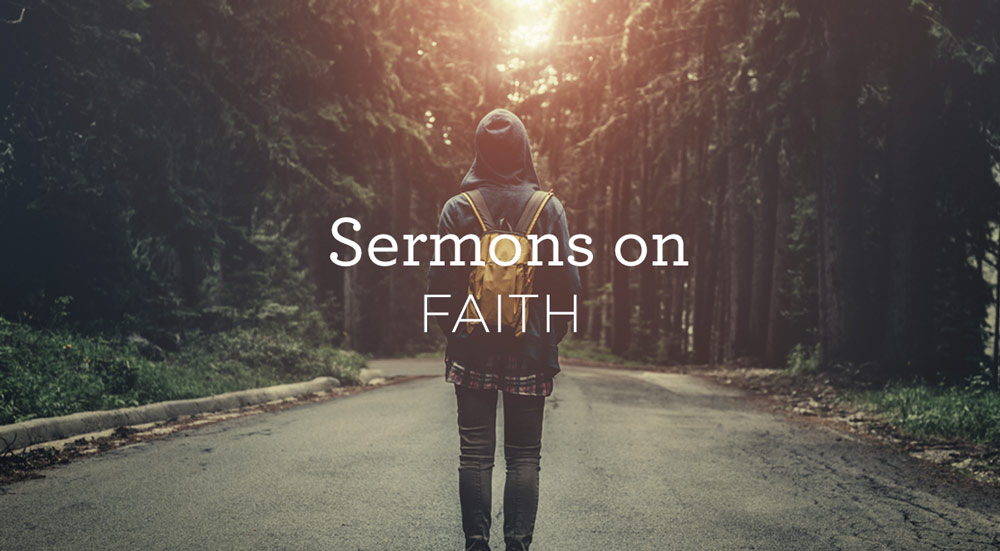 Download or listen to sermons by Alistair Begg on faith.
What is Faith? (Hebrews 11:1) — Listen (Free) | Download MP3 (Free)
What is faith, and how can we live by it? When they heard the story of God, the heroes of the faith trusted His promise and lived accordingly. Considering their example, Alistair Begg traces the outline of genuine faith, noting that it always involves the believer's knowledge, assent, and trust. Because of God's grace and mercy, our eyes can open to the truth of His Son, enabling our faith to remain firm.
False Faith (James 2:14-17) — Listen (Free) | Download MP3 (Free)
When professing Christians consistently disregard obedience to God and acts of mercy to their fellow man, their professions of faith are called into question. Genuine faith is evidenced by works spurred on by gratitude. Alistair Begg warns us that the greatest danger in our generation may be the vast number of people who take refuge in a false faith that rejects this truth.
Standing for Your Faith (2 Timothy 1:3-8) — Listen (Free) | Download MP3 (Free)
In this candid and personal testimony, Alistair Begg recounts his experience of coming to faith in Jesus Christ. Reflecting upon his youth, he encourages young people to choose relationships carefully, recognizing that friendships compel us to be good or bad but are seldom neutral. In pivotal moments when peers compel us to act, it is essential to stand firm upon our knowledge that Christ died for our sins and not waiver from our faith.
Present Faith and Future Hope (Psalm 16) — Listen (Free) | Download MP3 (Free)
Jesus is preparing an eternal home for us. In light of this heartening truth, we must keep our faith and hope strong during our earthly sojourn. Examining Psalm 16, Alistair Begg shows us that our faith is to be placed only in a personal, living God. Our heavenly Father then gives us the hope of an eternal place in His presence, full of holy pleasure and peace.
The Essence of Saving Faith (1 Corinthians 15:1-26) — Listen ( Free) | Download MP3 (Free)
In this Easter message, Alistair looks to Paul's summation in 1 Corinthians 15 concerning the resurrection of the Lord Jesus. Either Jesus is the resurrected Lord and we need to bow before Him, or we are still without hope in our sin. There is no salvation without confession and faith in Jesus Christ. It is within our hearts, the whole of our being, that we believe and are put right with God through faith in the resurrection of His Son, the incarnate God.
---