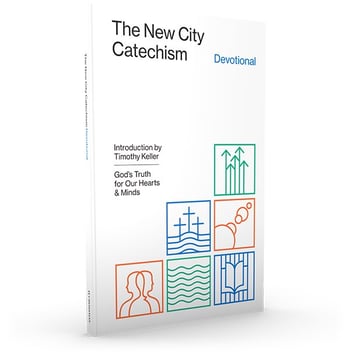 What exactly is a catechism? The word may be familiar, but the actual practice of using a catechism to learn Christian doctrine may be unfamiliar. The routine use of catechesis in churches for instruction and affirmation is more reminiscent of the past.
So what exactly is a catechism?
A catechism is a series of questions and answers that are written for the sole purpose of teaching core Christian beliefs in an individual or group setting. An example of a question and corresponding answers is:
Q. What is the chief end of man?
A. Man's chief end is to glorify God and to enjoy Him forever.
How are catechisms to be used?
Catechisms are designed to be used orally and to be memorized through the processes of repetitive recitation. They are particularly helpful for using with a church congregation over a period of time to reinforce and reaffirm the truth of God's Word. They are also helpful for families studying together so that children can gain a clear understanding of the Gospel. Catechisms can also be used for personal or small group study.
This month, Truth For Life is making available The New City Catechism Devotional. In addition to presenting an instructional series of 52 questions and answers (one for each week of the year), each question and answer is followed by a short commentary taken from the writings or sayings of a past preacher, as well as commentary from a contemporary preacher (including Alistair) to help students meditate on and think about the topic being explored. Each question ends with a short, original prayer.
The New City Catechism Devotional comes highly recommended by Truth For Life and is yours by request when you make a donation today.
If you previously requested the New City Catechism flip book from Truth For Life, this rich devotional will take you deeper in your study.
---