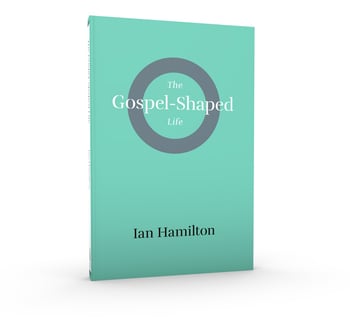 "God so loved the world…." So begins John 3:16, and the verse goes on to tell of the Good News—the Gospel—the free gift of eternal life offered through faith in Jesus Christ. God's rescue of perishing sinners is no less than a wondrous truth. But the Gospel does so much more.
God's ultimate purpose is to take possession of our very lives, redeeming us and remaking us in the likeness of His own beloved Son; in every sense, God is making the lives of His blood-bought children Gospel-shaped.
What does this look like? How does this happen? The Gospel-Shaped Life by Ian Hamilton offers helpful insight: "The Gospel-shaped life is all about knowing Jesus, loving Jesus and living in moment-by-moment, heartfelt, prayerful dependence on Jesus. Jesus is the Gospel-shaped life, its defining character and its supreme passion."
Divided into 43 bite-sized chapters, The Gospel-Shaped Life delves into a feast of realities for the believer, including the Gospel's foundation, power, wonder, works, assurance, and advance. Drawing from Scripture, personal anecdotes, and collected writings from beloved theologians, Puritans, and well-known expositors, this must-read for Christians of all ages points out the marks of the Gospel in the life of a believer.
---