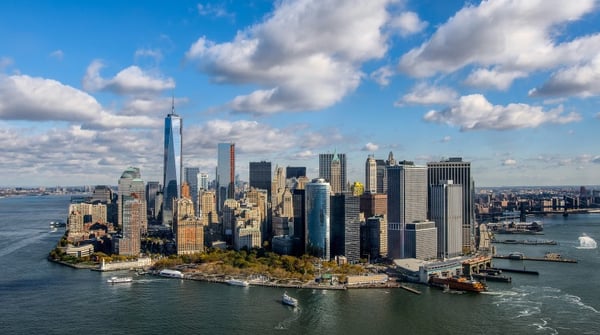 I hope that listening to Truth For Life with Alistair Begg on WMCA these past several years has drawn you closer to Christ. It's been our pleasure to partner with WMCA to teach the Bible to listeners in the New York City area since 2008.
Our ministry has always been, and continues to be, under God's sovereign care. We trust that man makes plans, but God directs his steps. Along these lines, both Truth For Life and WMCA have jointly determined that financial support for the program is simply not sufficient to cover the costs of the broadcast in a manner that is consistent with our stewardship responsibilities. Therefore, effective October 5, 2016, Truth For Life will no longer be heard on WMCA.
Rest assured however, there are many other ways you can continue to listen each day without interruption. Because of the generous support from listeners like you, all of the ways listed below provide free access to Alistair's daily teaching:
The Truth For Life mobile app can easily be downloaded at truthforlife.org/app. It's entirely free and provides a convenient way for you to hear Alistair's daily message through your smartphone or tablet. You can listen anywhere, at any time you choose. And, if you missed a day, you can go back and replay a program.
Just visit truthforlife.org from your smartphone, tablet, or computer and you'll have instant access to the daily teaching. You can also view the daily devotional, the daily blog, and search Alistair's entire teaching archive -- over 2,000 sermons! It's entirely free.
If you subscribe to Sirius-XM radio, you can hear Truth For Life weekdays at Family Talk Sirius-XM 131 at 7:30 in the morning.
Truth For Life can also be heard each day through the "on-demand" telephone service called AudioNow. Simply call (712) 832-2744 from any phone and hear the daily message from Truth For Life at a time that's convenient for you. This service avoids data plan charges by using calling minutes and doesn't require an internet connection.
Again, please know how much our entire team values your prayerful and financial support. I hope the teaching continues to be a daily source of strength and encouragement in your relationship with the Lord Jesus.
If you have any questions, or if we can help you access the teaching online or through the mobile app, please give us a call at 1.888.588.7884. We'd be happy to help.
Grace and Peace
Robert H. Butts
Executive Vice President
Truth For Life
---