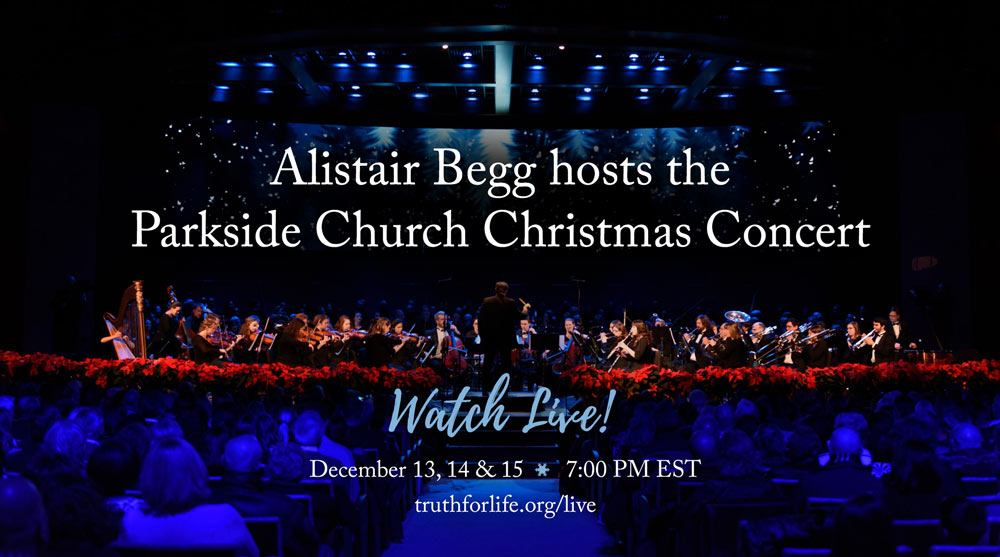 This holiday season, join Alistair Begg for the annual Parkside Church Christmas Concert via live stream!
Spend an unforgettable evening celebrating the miracle of Christ's birth at an event featuring the spectacular sounds of the Parkside Church Christmas orchestra, the Parkside Church choir, and special-guest vocalists.
Ponder the greatest story ever told through beautiful music, moving meditations, and a heartfelt message from Alistair.
An annual tradition at Parkside Church, this memorable event is one you won't want to miss! So, light a fire, invite some friends, and watch full-screen on your smart TV!
Watch December 13, 14, and 15 at 7 pm EST
View the concerts by going online to truthforlife.org/live
You can also view on Truth For Life's YouTube channel or Facebook page.
---