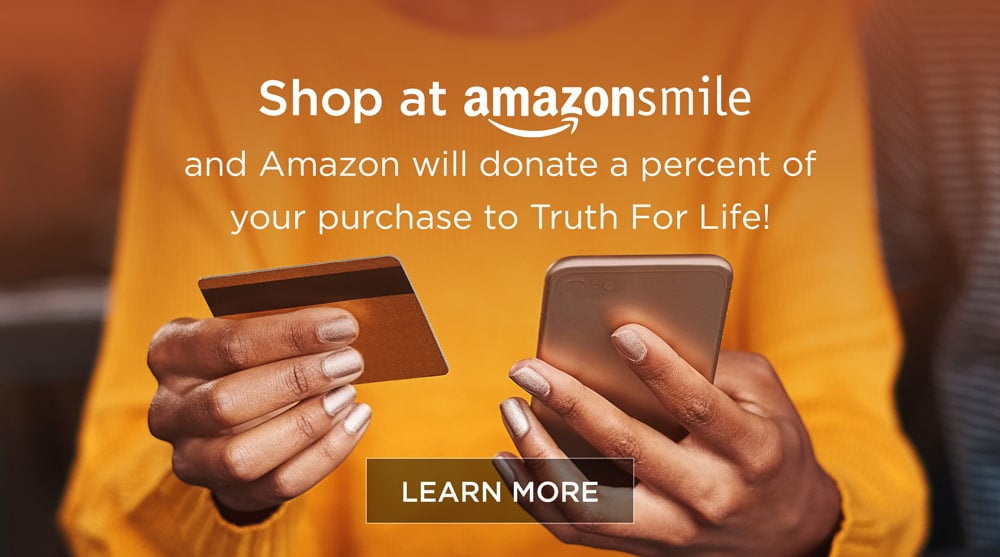 When you shop at AmazonSmile, Amazon donates 0.5% of your total eligible purchase price to Truth For Life if you designate Truth For Life as your preferred charitable organization.
Shopping online at AmazonSmile is a simple and automatic way for you to support Truth For Life, and at no cost to you. When you shop at smile.amazon.com, you'll find the same low prices, vast selection, and convenient shopping experience you love from Amazon.com, with the bonus that Amazon will donate 0.5% of your purchase amount to Truth For Life.
On your first visit to AmazonSmile, all you need to do is select Truth For Life from its list of charitable organizations. Then, rather than shopping at Amazon.com, sign in to smile.amazon.com. When you use the same account on both Amazon.com and AmazonSmile, your shopping cart, Wish List, wedding or baby registry, and other account settings will be the same.
Here's how to get started:
Sign in using the email address and password you use for your Amazon.com account.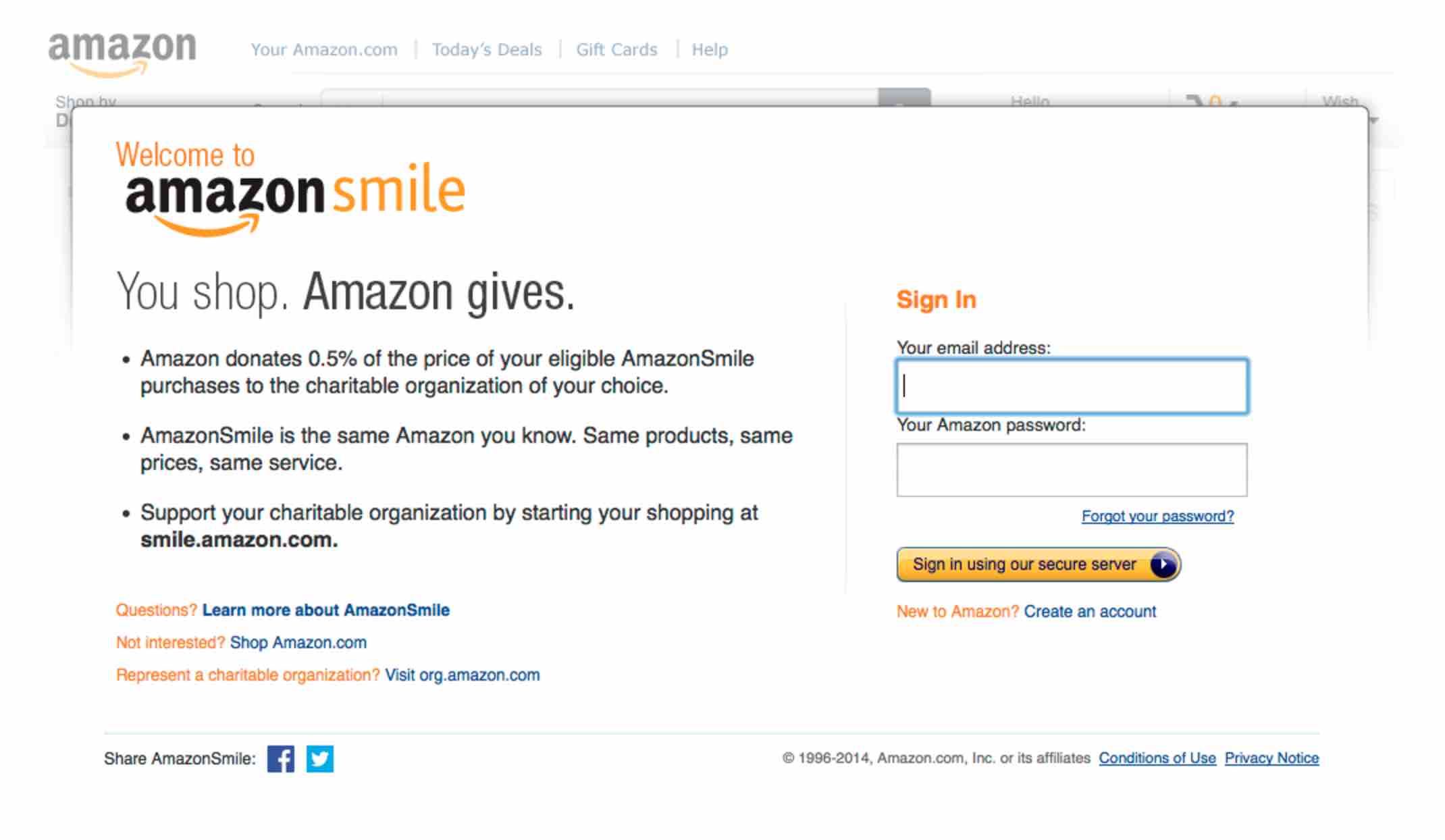 2) Search for Truth For Life
Once you're logged in, AmazonSmile will prompt you to search for an organization. Type "Truth For Life" in the search bar and click Search.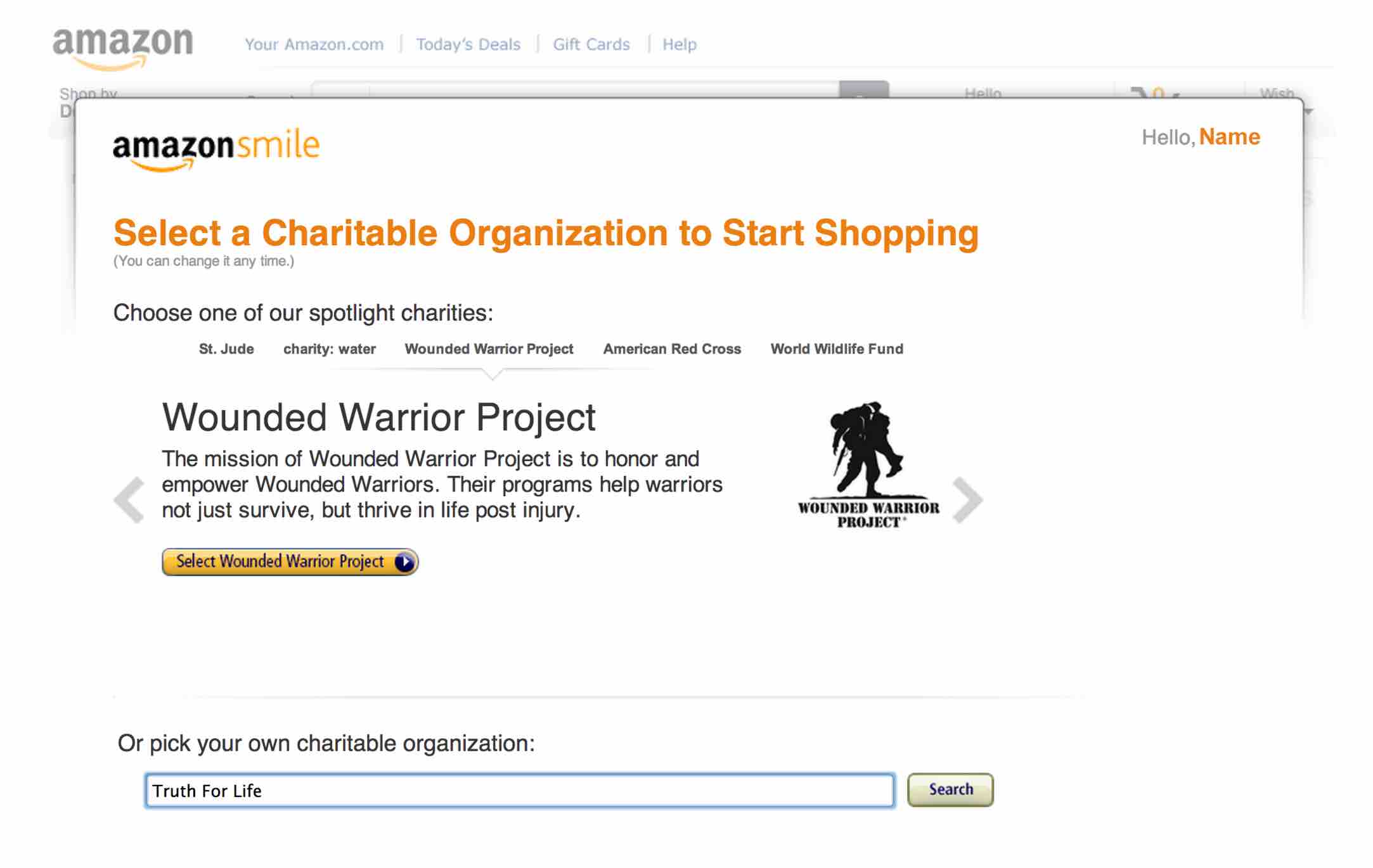 3) Locate Truth For Life and click Select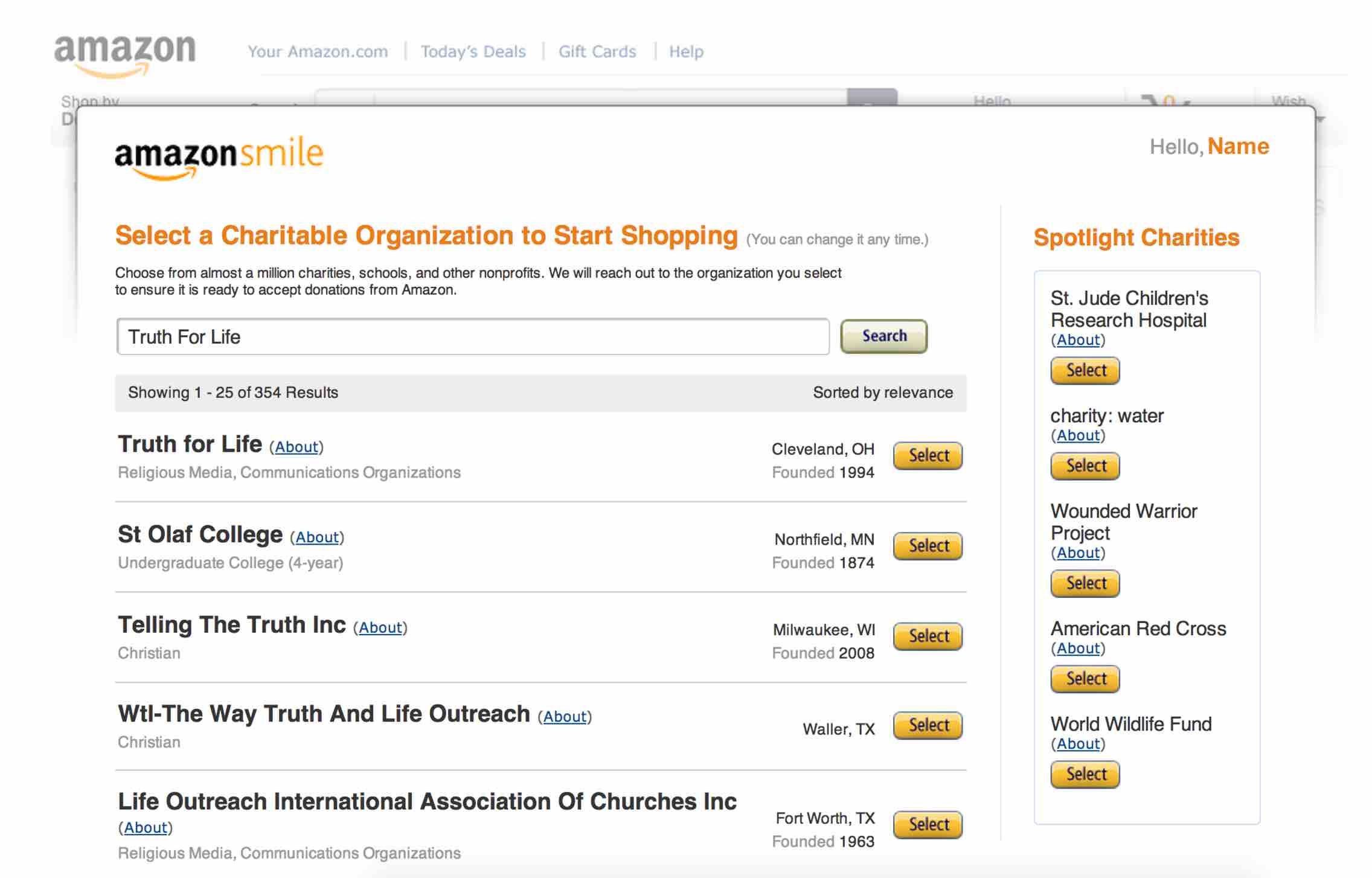 4) Done!
Now when you shop at smile.amazon.com, 0.5% of your eligible purchase amount will automatically be sent to Truth For Life from Amazon. Remember to log in to AmazonSmile whenever you shop to partner in this simple, effective way with Truth For Life.



To learn more about AmazonSmile, check out their FAQ page.
---