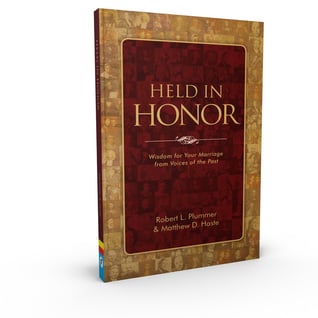 While marriage may look different in any given time or place, there are common challenges that transcend culture, age, and history. This unique couples devotional is a rich compilation of wise insights dating all the way back to the first century.
Drawing from the writings of Augustine, Thomas Aquinas, Matthew Henry, and C.S. Lewis, among many others, this exceptional collection of 50 quotes beginning with Ignatius of Antioch, helps couples celebrate the joys of marriage, while also offering wisdom for navigating the challenges. Each quote is accompanied with Scripture-based devotions and delivers Bible-centered guidance for living out the Gospel each day through your marriage.
Accompany your wedding gift this summer with a copy of Held in Honor.
Available in soft cover and e-book editions.
Available while supplies last.
If you are a Truthpartner, call Customer Service at 1.888.588.7884 or email Truth For Life at truthpartners@truthforlife.org to request this monthly resource.
---