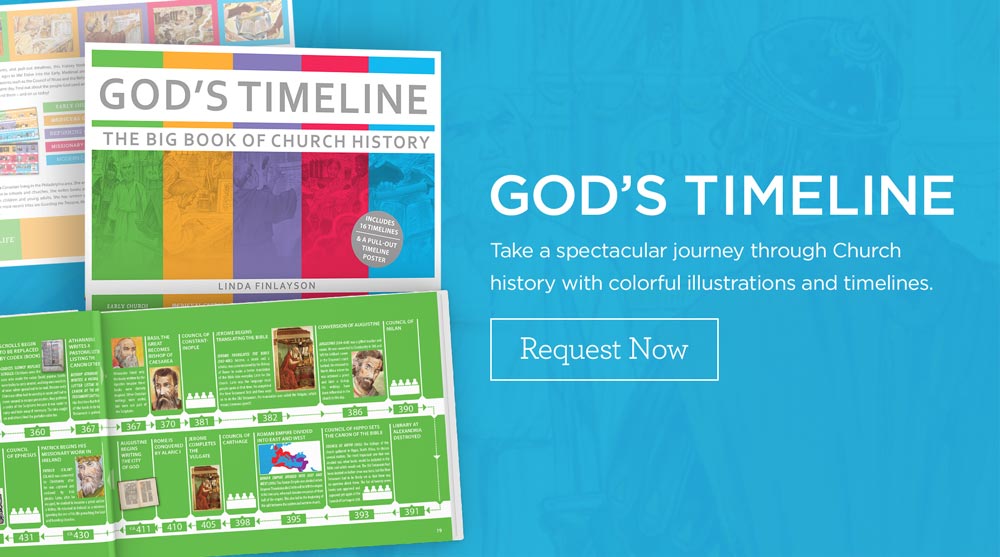 The newest things, from ideas to occurrences, tend to be the ones that grab and hold our attention most. As we consider the story of Christ's Church, however, we must prepare to have our perspectives shifted. From its small beginnings to its worldwide impact, the recorded grand sweep of God's dealings with His children bears witness to the most compelling narrative of modern history: the people of God, saved through the work of Jesus Christ.
Linda Finlayson has written a history book that brings the Church throughout the ages to life for audiences both young and old. This month's featured resource, God's Timeline: The Big Book of Church History, communicates centuries of triumphs and testing with color and theological precision to present an action-packed resource for the entire family to explore together.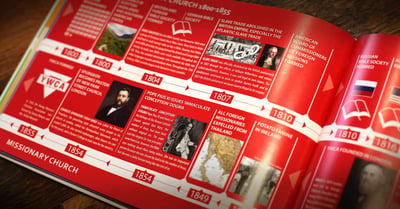 Through illustrations, pictures, and pull-out timelines, readers delve into the early, medieval, and missionary Church by looking into key events such as the Council of Nicaea and the Reformation, rounding off in the present day. God's Timeline offers parents, teachers, and pastors an exciting opportunity to engage with children as they learn about God's mighty works in every era. Currently being considered for a children's book award from the Gospel Coalition, this informative and engaging work is an incredible premium offer from Truth For Life.
Though often neglected, the factual details of the heroes, villains, and eye-opening events throughout the two-thousand-year history of Christ's established Church testify to a blessed reality: God's work continues. Find out about the people God used and the impact they had on those around them—and on us today! Order your copy of God's Timeline: The Big Book of Church History.
---