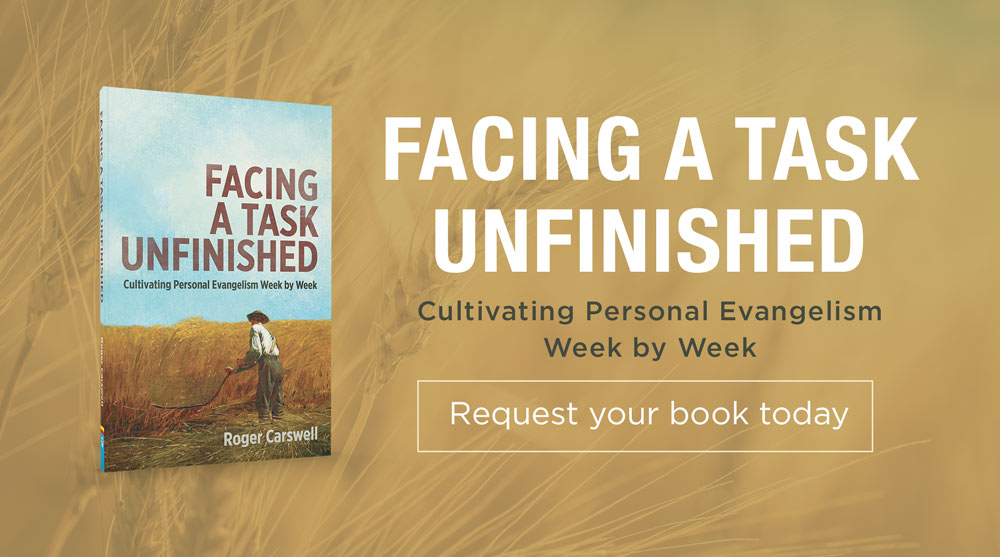 In Luke's Gospel, Jesus sends out 72 disciples to the towns He'll be visiting with the words, "The harvest is plentiful, but the laborers are few. Therefore pray earnestly to the Lord of the harvest to send out laborers into his harvest" (Luke 10:2). Jesus is referring to those who proclaim the good news of the kingdom as "laborers," with the "harvest" being those who are ripe to hear and then believe the message of salvation. In this passage, we get a glimpse of the first generation of evangelists sent out by the Lord.
Today, millennia later, we too are called by God to labor for the Gospel—to be active in the work of evangelism. Unfortunately, though, while most of us have a great desire to see lost souls saved, we're often less proactive than we'd like and may find ourselves absent from the "few" who work the harvest. The truth is, we need the power of the Holy Spirit to give us courage, opportunity, and the right words to say to accomplish the labor to which our Lord has directed us.
Facing a Task Unfinished: Cultivating Personal Evangelism Week by Week is written to motivate us and to spur our passion for taking this work more seriously. Facing a Task Unfinished is an easy-to-use devotional that presents 52 short meditations, one for each week of the year, presented to strengthen our commitment to pray for, reach out to, and pray with those who live outside of the saving power of the cross.
Author Roger Carswell writes that reading about the rapid spread of the Gospel in the church's early days can be convicting. The first-century believers' determination to proclaim the Gospel despite difficulties, divisions, and persecutions is a great challenge to our cowardice and lethargy. Facing a Task Unfinished will help you overcome these obstacles. By reading just a few pages each week, you'll be directed to think about the fields right in your own neighborhood, school district, workplace, and community that are ripe for the harvest. With each weekly meditation, you'll be encouraged to consider those you come in contact with regularly who are empty, lost, and heading for an eternity without Christ.
These brief readings contain sections of Scripture that will motivate you to move beyond any sense of reluctance. Each includes a Bible verse, a prayer, and quotes from inspiring figures like John Wesley, D. L. Moody, and Billy Graham.
Facing a Task Unfinished will also prompt you to identify, and even write down, specific individuals and organizations in need of prayer. You'll create a list of people to pray for, including family members, friends, government leaders, missionary organizations, churches, and Christians undergoing battles and temptations.
Spend 2021 focused on those who don't know Jesus and ask the Holy Spirit for empowered boldness by reading Facing a Task Unfinished.

---