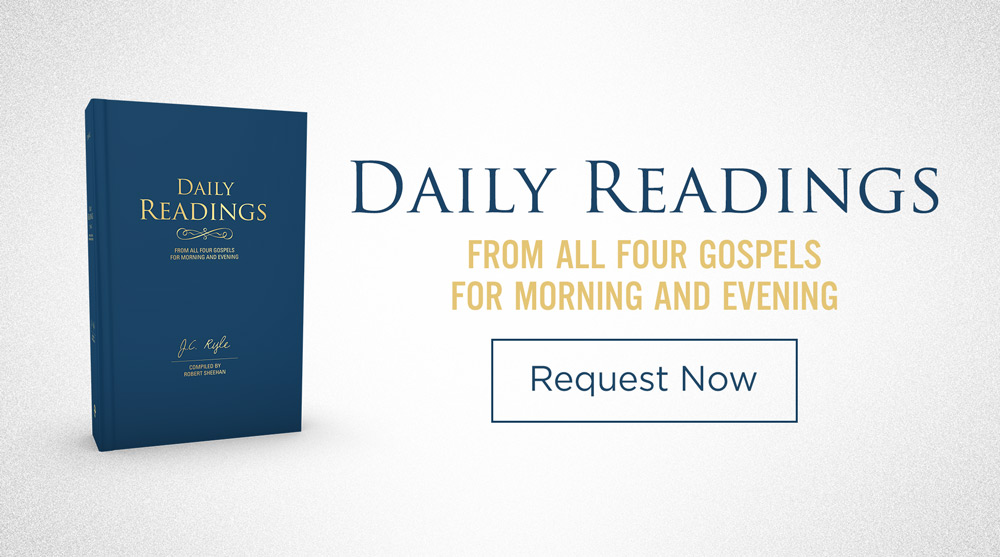 No source draws us closer to the Lord Jesus more than the Gospels. Here we're invited to experience a deeply personal encounter with the fulfillment of God's eternal promises in the person and work of Christ.
So how can we dive deeper into the Gospels' pages to know the Savior better?
Beloved nineteenth-century Liverpool Bishop J. C. Ryle wrote,
"Too many believers only scratch the surface of Scripture and know nothing of digging into its hidden treasures. Let the Word dwell in us more richly. Let us read our Bibles more diligently. So doing, we shall taste more of joy and peace in believing."
J. C. Ryle helps us do just that by uncovering the hidden treasures revealed in Matthew, Mark, Luke, and John's accounts of Jesus' life, death, and resurrection. His extensive commentary work is the basis for Daily Readings from All Four Gospels, a devotional that presents two Gospel readings for each day—one for the morning and one for the evening. Each devotion is followed by a tremendously insightful observation by Ryle, along with his wisdom-packed recommendations for practical application.
Daily Readings from All Four Gospels will take you through a wonderful exploration of the Gospels in a year, one easily consumable reading at a time.
Take J. C. Ryle up on his heartfelt invitation to affirm that you're living the life of faith in the Son of God and that you have found by experience that Christ is precious to your soul.
Enjoy rediscovering Jesus—our Priest, Physician, Friend, Advocate, and Savior—in Daily Readings from All Four Gospels by J. C. Ryle.

---