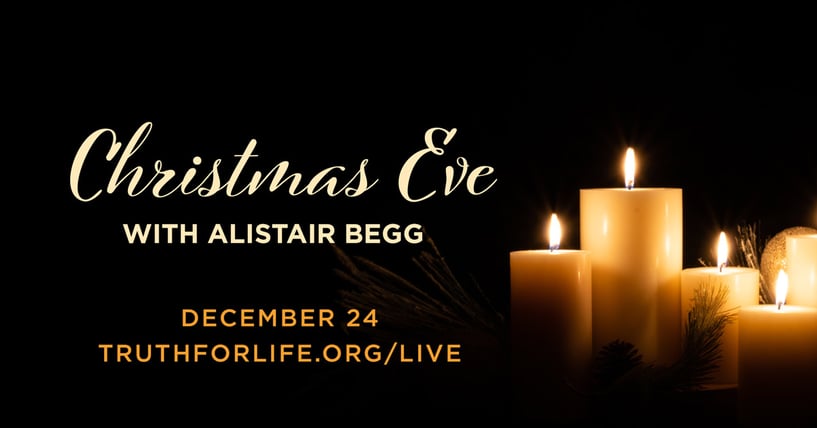 Celebrate the birth of the Lord Jesus Christ with Alistair Begg and the congregation of Parkside Church via livestream on Christmas Eve.
Adapted from a Christmas worship service that originated in the English church in the late 1800s, this tradition-rich celebration features Scripture readings, carols, and a message from Alistair.
Watch Thursday, December 24 at 6:00 p.m. Eastern Time at:
If 6 p.m. doesn't align with your schedule, rest assured that the service will remain available for viewing throughout the evening of December 24 at truthforlife.org/live.
---